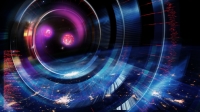 New detections of gravitational waves brings the number to 11 – so far
Dec 04, 2018 16:39 pm UTC| Science
Four new detections of gravitational waves have been announced at the Gravitational Waves Physics and Astronomy Workshop, at the University of Maryland in the United States. This brings the total number of detections to...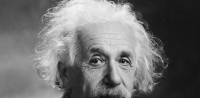 Why don't we teach Einstein's theories in school?
Jan 03, 2017 13:35 pm UTC| Science
The discovery of gravitational waves, announced earlier this year, marked the ultimate test of Einsteins general theory of relativity. Einstein published his theory in the form of 10 abstract equations 101 years ago. The...