Amazon and other 'superstar' companies could give all American workers a raise
Oct 09, 2018 13:04 pm UTC| Insights & Views Nature
The latest employment data, released on Oct. 5, point to a persistent economic puzzle: The unemployment rate is the lowest in nearly half a century yet wages have been very slow to react. In the past, such low...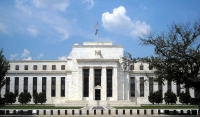 How the Fed joined the fight against climate change
Dec 09, 2016 03:44 am UTC| Insights & Views Central Banks
The Federal Reserves policy committee is expected to lift its target interest rate a quarter-point to a range of 0.5 percent to 0.75 percent at its final meeting of 2016. The main reasons the Fed has kept rates near...