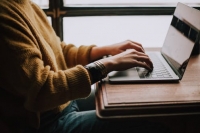 COVID-19 pushes universities into the switch to online classes — but are they ready?
Mar 15, 2020 06:11 am UTC| Business
In light of rising concerns about the spread of COVID-19 and calls to contain the virus, a growing number of post-secondary institutions have shut down in-person classes. The virus has revealed vulnerabilities in...