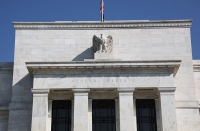 Why the Fed has no choice but to keep cutting interest rates?
Oct 31, 2019 06:13 am UTC| Insights & Views Central Banks Economy
The U.S. Federal Reserve is stuck between an apparently booming economy and a financial crisis that might be right around the corner. Thats why its decision to cut interest rates by another quarter point on Oct. 30 its...