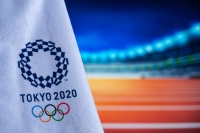 To watch or not watch? The Tokyo Games raises difficult questions for fans
Jul 24, 2021 05:50 am UTC| Sports
When the 2020 Tokyo Olympic Games officially begin on Friday night, they will do so with the host city under a state of emergency due to COVID-19. For the first time in history, all Olympic events will take place in...
Best on ground: why Australians think sporting bodies provide strongest leadership for public good
Sep 10, 2019 20:22 pm UTC| Insights & Views Sports
Australians love sport. Whether it be record crowds at the recent Boomers v USA basketball game, or the record numbers who sign up as loyal members of our professional teams, sport plays a major role in the Australian...