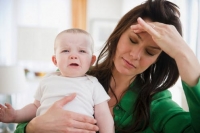 Why couples sleep better in more gender-equal societies
Jul 09, 2018 09:37 am UTC| Insights & Views Life
Night is supposed to be a period of rest and restoration but for many of us, this simply isnt the case. Our new study of European couples has found the daily demands of family for women, and work for men, decreases sleep...
The more work-life balance we have the more we want: global study
Sep 26, 2016 00:04 am UTC| Life
Workers in countries where shorter working hours are the norm are more likely to complain of poor work-life balance, according to our research recently published in the journal Social Forces. David Maume and I explored...