Market-led infrastructure may sound good but not if it short-changes the public
Dec 03, 2019 03:42 am UTC| Insights & Views Economy
The privatisation of services in Australian cities has weakened public control of key infrastructure. This is likely to accelerate as governments look to market-led proposals to provide infrastructure. For nearly three...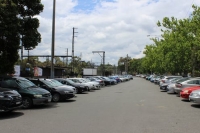 $500m for station car parks? Other transport solutions could do much more for the money
Apr 08, 2019 05:18 am UTC| Insights & Views Economy
Half a billion dollars sounds like a lot of money, but that really depends on what youre spending it on. In Tuesdays federal budget, the Coalition government announced its Commuter Car Park Fund, a A$500 million package...