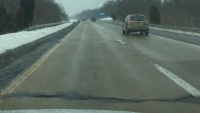 Can bacteria help us prevent salt damage to concrete roads and bridges?
Apr 05, 2019 10:19 am UTC| Insights & Views Science
Bacteria, which have been working for millennia as natures stonemasons, could soon be enlisted to help neutralize the destructive effects of road salt. According to the Transportation Research Board, it takes about 10...