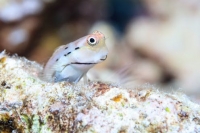 Snack-sized 'candy' fish explain a coral mystery
May 25, 2019 06:46 am UTC| Insights & Views Nature
Youre swimming over a coral reef. What do you see? Most people will reply: fish. On a coral reef, fish are large, abundant, gaudily coloured and in-your-face impossible to miss. The waters around coral reefs must be...
Beaches are banning sunscreens to save coral reefs
Mar 05, 2019 10:07 am UTC| Insights & Views Health
Many families will soon escape the winter to seek warmer, sunnier climes. Swimsuits and sunglasses will invariably find their way into suitcases, but one common item might be giving people a little more pause than it once...