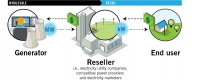 What's behind $15,000 electricity bills in Texas?
Feb 26, 2021 14:49 pm UTC| Economy
Texans who made it through Februarys extreme cold weather without losing power or natural gas must have felt lucky. But for some, keeping their electricity through the blackout may turn out to be more traumatic than...