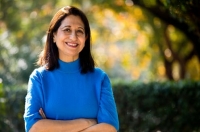 I'm over 50 and can now get my COVID vaccine. Is the AstraZeneca vaccine safe? Does it work? What else do I need to know?
May 03, 2021 05:46 am UTC| Health
From today, Australians aged 50 or older are eligible to receive their COVID-19 vaccine from special respiratory clinics or mass vaccination hubs in some states. Appointments with selected GPs are available from May...
The Oxford vaccine has unique advantages, as does Pfizer's. Using both is Australia's best strategy
Jan 14, 2021 06:28 am UTC| Science
On Sunday, federal Chief Medical Officer Professor Paul Kelly said most Australians will be offered a vaccine from Oxford-AstraZeneca. Australia currently has agreements in place to receive 53.8 million doses of the...