29,000 cancers overdiagnosed in Australia in a single year
Jan 28, 2020 08:57 am UTC| Insights & Views Health
Almost one in four cancers detected in men were overdiagnosed in 2012, according to our new research, published today in the Medical Journal of Australia. In the same year, we found that approximately one in five...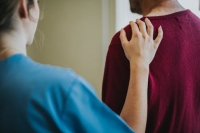 Five warning signs of overdiagnosis
Feb 05, 2019 09:32 am UTC| Health
Weve had it drummed into us over decades that early detection is key to treating diseases early, before they have a chance to turn into something really nasty. But weve since learnt the flip-side of this is...