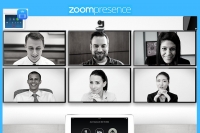 Zoom burnout: be more productive, ditch those video calls – expert
Mar 18, 2021 14:34 pm UTC| Technology Life
Just as other brand names make their way into the dictionary, Zoom has now become a daily verb and a noun. We Zoom each other, we say Lets have a Zoom, and we get Zoom fatigue. Now theres Zoom burnout as well a phrase...
Why laptops could be facing the end of the line
Feb 04, 2020 12:27 pm UTC| Insights & Views Technology
Microsofts recent announcement that it would end support for users of its Windows 7 operating system had stress written all over it. The company advised that important day-to-day tasks such as personal banking and online...