100 days without COVID-19: how New Zealand got rid of a virus that keeps spreading across the world
Aug 09, 2020 22:45 pm UTC| Health
On Sunday, New Zealand marked 100 days without community transmission of COVID-19. From the first known case imported into New Zealand on February 26 to the last case of community transmission detected on May 1,...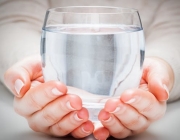 Drinking water study raises health concerns for New Zealanders
Jan 27, 2019 14:31 pm UTC| Health
Last year, a Danish study reported a link between nitrate in drinking water and the risk of developing colorectal (bowel) cancer. This finding could have important implications for New Zealanders. New Zealand has one of...