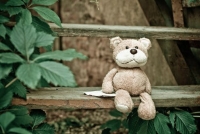 Adoption law should be reformed to give children legal connections to both of their families – here's why
Dec 01, 2019 03:39 am UTC| Insights & Views Law
When children are unable to live safely at home with their parents, they may enter out-of-home care. Most of these children are in foster or kinship care and many are able safely to go home after a period of time. But...
Infant formula companies are behind the guidelines on milk allergy, and their sales are soaring
Dec 16, 2018 13:30 pm UTC| Insights & Views Business
There has been a six-fold increase in sales of infant formula prescribed for babies with cows milk protein allergy in the United Kingdom from 2006 to 2016. This is despite no evidence of a concurrent increase in the...