Speculation continues to suggest that the Australia cricket team will be searching for a new captain after the upcoming Ashes series.
Current skipper Tim Paine has hinted that he could step down after the visit of England this year.
The two rival nations will go head-to-head for the famous Ashes urn from December 8, 2021 to January 18, 2022.
Wicketkeeper Paine will be 37 come the end of the Ashes and could very well call time on his international career.
It is a move made more likely should Australia successfully defend the urn Down Under as predicted by many top bookmakers. They are priced at 1.65 with Unibet Australia, who are also popular in other big EU markets, to get the win under Paine's leadership.
If he does step aside anytime soon, there is clearly a big role to fill for Cricket Australia.
Below we have assessed all the options and the thoughts of former players to round-up the main candidates ready to step up when the time comes.
Steve Smith to Return?
Former skipper Steve Smith would be an obvious selection given he has held the role before and remains his country's top batting star.
However, he left the job after being caught up in the sandpaper cheating scandal in 2018, when Paine replaced him.
Paine has since gone on to lead the country in 23 Tests, winning 11, losing eight and drawing four. He drew the 2019 Ashes in England to retain the urn.
Smith, meanwhile, was suspended by Cricket Australia along with deputy David Warner and Cameron Bancroft after the ball-tampering came to light during a Test match in Cape Town.
While Smith is a regular in the side once again after the ban ended, it is an issue that could yet stand in his way as far as the captaincy goes.
Putting that to one side, Smith has all the attributes to lead his country once again. He has even been backed recently by his successor.
"My honest opinion was that when I was coming back into the team, I thought Steve was growing into that role brilliantly," Paine told SEN.
"It's a bloody big job, but if he got the job again, I'd be fully supportive."
"I don't make that decision but the time I played with Steve as captain he was excellent," Paine said at a recent Chappell Foundation event.
"Certainly tactically, he is as good as you get.
"He's probably a bit like me when I was at the start of my captaincy journey in Tasmania - he was thrown into a very big role at a very, very young age and he probably wasn't quite ready for it.
"But by the time I came in he was growing into that role and getting better and better."
Warner, meanwhile, is also back in the squad but was placed on a lifetime captaincy ban for his role in the scandal, which rules out his chances.
The opener has also been dropped as Sunrisers Hyderabad skipper in the Indian Premier League.
Despite the Aussie being a regular star of the tournament over the years in the cricket-loving country, there appears no way back with the national selectors.
Cummins in the Frame
A second option to take on the skipper's duty is pace ace Pat Cummins.
He has plenty of Test match experience under his belt, has been around the dressing room for some time, and is still only aged 27.
He could take on the role for a number of years and is certainly one of the first names on the team sheet at present.
The biggest issue is that, despite being a well-respected figure in the squad, his captaincy experience is a little lacking.
Yet he could be seen as a solid choice as officials still work to clean up the team's image with fans and distance further from the sandpaper scandal.
As he edges closer to the armband, Cummins has also started to field more questions about how much he knew about the sandpaper incident.
He has always denied any involvement and that now appears to be a big positive in favour of his selection.
However, former Baggy Greens skipper Ian Chappell has recently said it shouldn't matter either way in Cummins' case.
He said: "If people start jumping up and down about Pat Cummins captaining Australia if he knew, well the answer is pretty clear because it falls back on Smith. He's the bloke who should have stopped it.
"The captain's got the overall say and power to stop it, and he didn't. I don't think it should count against Pat Cummins, even if they decide the bowlers did know.
"Smith is the bloke who should have made sure the whole thing never started."
Cummins getting the gig continues to appear a popular choice among fans and other former players.
Former international batsman Brad Hogg added: "I think Australia's most deserving candidate for the captaincy both off and on the field is Pat Cummins.
"I think he is a fantastic role model and a brilliant cricketer. I think he is just perfect for the role like he does for the New South Wales.
"The only issue I have is that the fast bowlers do have a lot more work compared to others. Pat may have to sacrifice playing other domestic leagues such as the IPL to make sure he is going to play the majority of the games in National colours.
"Smith might have a fantastic cricket brain but I don't think the Australian public are still ready to see him as a leader."
That said, there is also the option that Cummins could be vice-skipper to Smith for a short period until he is ready to make the step up after a year or so.
That could be seen as a more viable option if sandpapergate is considered less of a qualifying criteria.
Head Now a Big Outsider
Middle-order batsman Travis Head is another name that might have been considered once Paine gives up the captaincy.
The 27-year-old has been a co-vice captain of the Test side previously and is the skipper of South Australia.
However, he has seen he dealt a blow after failing to earn a central contract recently.
While he has been groomed for a leadership role in the past, that omission makes locking down his Test place a much more urgent matter.
"It was disappointing not to be on there, but from the standpoint of where we need to be and what Australian cricket wants and expects, they want guys contributing in international cricket and winning games for Australia," Head told ESPNCricinfo after the setback.
"When I had my opportunity, I wasn't able to do that. It was great to go home and play really well in domestic cricket but at the end of the day, when I get my opportunity, I need to be able to take that in international cricket.
"It's been a bit hectic over the last little bit, but I've had so many conversations with JL, with George Bailey and with Trevor Hohns," Head added.
"I know the messaging, which is ultra-clear - there are no mixed messages whatsoever. I'm really comfortable with that and know the expectation of what I need to do.
"We'll get the opportunity to chat, but it won't be about dwelling on it - it'll be about moving forward and asking what needs to be done over the next six months to be ready to go [for the Ashes].
"Those conversations have always been had and I'm pretty clear on that. It'd be great to have a chat at some point but at the end of the day, I'm here playing cricket, and I get the opportunity to score as many runs as possible."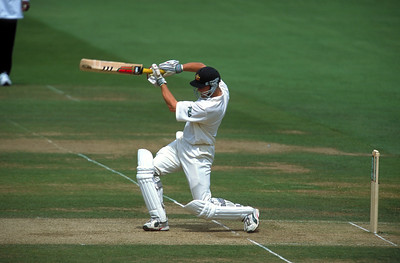 Labuschagne One for the Future
Finally, Marnus Labuschagne could be seen as having a decent outside chance given his potential.
He continues to be a force in Test cricket and has chalked up the runs since being handed his opportunity in the side.
He is also a student of the game but is another that lacks leadership experience.
Once again, perhaps a vice-skipper appointment would have to come first for the prolific run-scorer.
It wouldn't be a surprise to see him deputise for a while as Australia take the chance to also look to the future.
For now, the batsman appears only focused on a successful stint in England with Glamorgan as he prepares for the Ashes later this year.
He was left out of Australia's recent white-ball tour of the West Indies but we shouldn't read anything into that according to selection chairman Trevor Hohns.
He explained: "Had we not been in the middle of a global pandemic, Marnus would be on this tour as a well-established member and important part of the one-day side.
"It's an unfortunate circumstance of the many challenges the world is facing right now. As it stands, Marnus has the opportunity to continue in county cricket and T20 games with Glamorgan as we head into the World Cup and home summer."
But whoever goes get picked as the next Test skipper, the appointment of their vice-captain now looks just as important once you scratch below the surface.
Should Smith take it on again, having someone able to learn from him could be vital for the future. But should Cummins or someone else get the gig, then having an experienced head alongside them would seem a sensible move in the short-term.
Will White-ball Upheaval be First?
While Cricket Australia are clearly starting to make plans for their future Test captain, they may go through the process with the white-ball sides first.
Any call on the test skipper will only be made after the Ashes, and only if Paine does step down at that time.
However, officials may get to run through the process in advance should they change the limited-overs skipper this year.
There isn't any immediate threat to his leadership, but Aaron Finch's on-field showings are apparently causing a few concerns.
Many feel that time could also be catching up with 34-year-old Finch, who leads the Aussie ODI and T20 teams.
It is believed that Finch will continue to lead the country for this year's T20 World Cup, which is set to take place in India in October.
Another big decision will have to be made if, like Paine, he also steps down on the back of a major tournament or series.
This ties in with any future Test change due to Cummins spending time as Finch's vice-captain in white-ball cricket.
It also opens the door to Australia going back to one skipper across all formats should they back the pace bowler for all roles.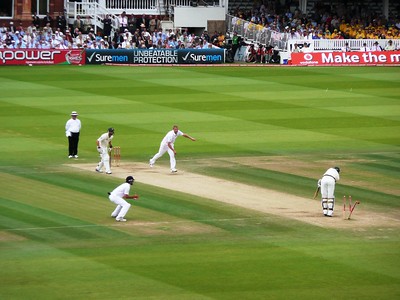 Stick to Separate Skippers?
While Hogg is happy to have Cummins as Australia's Test captain, he has been just as quick to throw Alex Carey's hat into the ring should the white-ball role become vacant.
Speaking to Times Now, Hogg said "We're still in the protocols of COVID-19 pandemic wherever we go to play so I would prefer two different skippers in limited-overs and Test cricket.
"I think Australia have enough squad depth to make two sides.
"I love to see Aaron Finch as a white-ball captain although he is under pressure with his batting form. He should definitely remain captain till T20 World Cup later this year. After that, Alex Carey might take the role as many see him as a promising leader."
Wicketkeeper-batsman Carey, 29, has also spent time as a vice-captain to Finch and picked up other leadership experience when previously taking the main role for both Australia A and Adelaide Strikers.
In summary, weighing up the thoughts of former players and the options on the table for Cricket Australia officials, it's clear that Cummins holds a strong hand when it comes to the Test team's top job.
However, working in the likes of Steve Smith to assist him or Marnus Labuschagne to learn from him could be just as important.
What happens with the white-ball captaincy following the T20 World Cup may also provide plenty of clues for when Paine steps down from the longer format of the game.
This article does not necessarily reflect the opinions of the editors or the management of EconoTimes