Scott Levy is the CEO of the award-winning Boston digital agency Fuel Online, a best selling author and entrepreneur who is trying to make a change in the world. Widely known as one of the pioneers of the SEO industry (founded one of the first SEO agencies to exist), and digital marketing as a whole, He uses his expertise and know-how to promote campaigns that emphasize the benefits of paying it forward & kindness.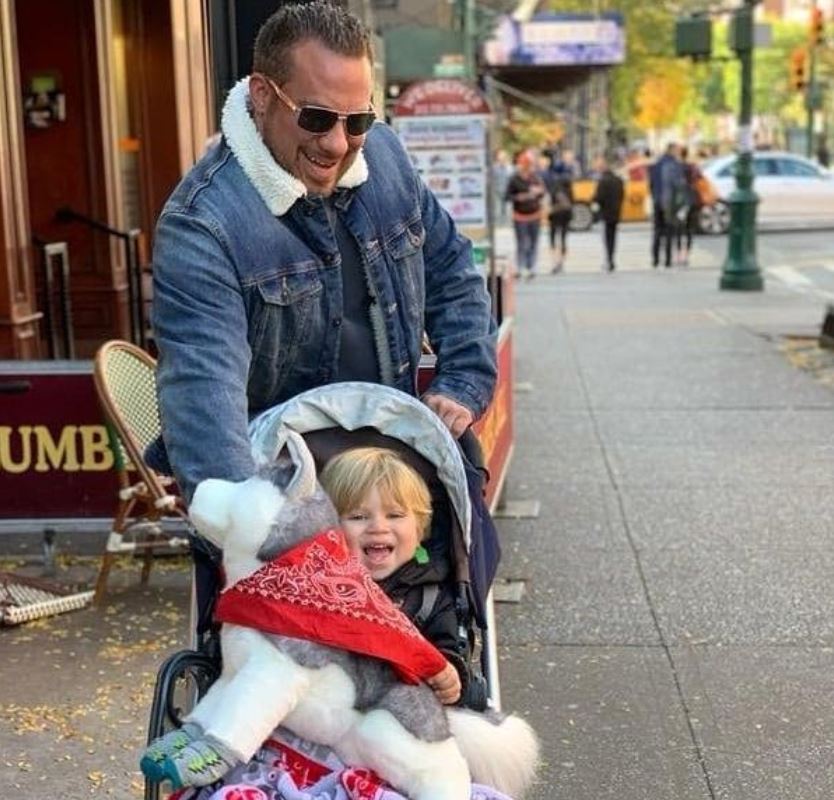 Levy has embarked on many projects that would qualify him as a philanthropist and a humanitarian. One example of this is his #clearthelist campaign which aims to help teachers afford classroom supplies.
Many of us are familiar with how hard it is for teachers to afford classroom supplies on their meager salaries. The #clearthelist campaign aims to help teachers by encouraging them to create Amazon Wishlists with much-needed classroom supplies. I counted over 100k that he personally spent helping these teachers clear their lists so they can get the items they need, not to mention the awareness he drives.
Levy is also active in helping vets. As a true American patriot, he works with the Code of Vets, a nonprofit that raises funds for veterans to help them afford healthcare, housing, vehicles, and more. The Fuel Online CEO uses the Amazon platform to help vets clear their wishlists so that they are provided with basic necessities that help them live comfortably. He's also aggressively involved in other Veteran Charities and mentioned launching his own to further help. We anxiously await to see what that will be.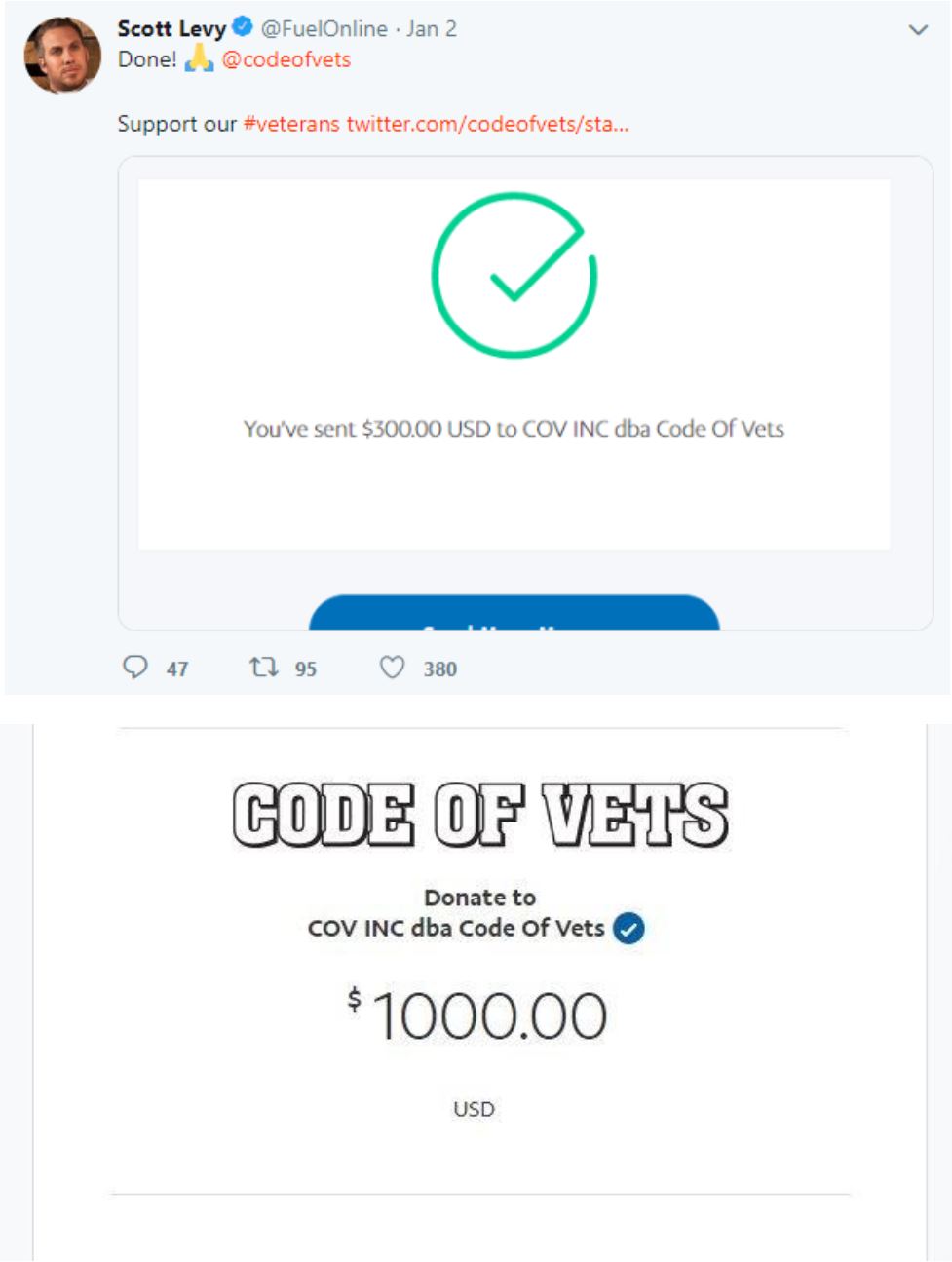 But Levy's efforts aren't always cause-based. He has also donated money to his followers in need. He helped one Wisconsin man who reached out to him regarding a lack of funds for a necessary medical procedure. Levy stepped in to help him foot the bill. I also saw him send another man much-needed work boots.
Another inspirational move, Levy recently launched a 'just for the hell of it' $1000 giveaway. All followers had to do was retweet the giveaway announcement and this would qualify them to be entered in a lottery in which a winner was chosen. This campaign was successful in sending a message of hope and inspiration and, for one lucky person, it was a pretty decent payout.
Beyond raising money to help others, Levy also uses his social media knowledge to spread positivity on a daily basis. One example is a tweet he sent out asking followers to ask themselves, "What kind act can I do today?" This prompted followers to really consider what little thing they could do to make the world a better place.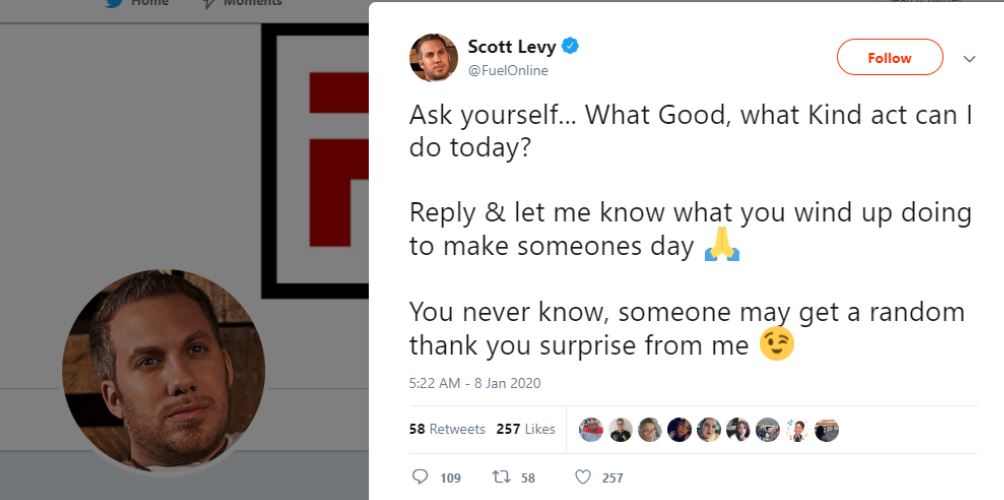 Like all Levy's tweets, the post was met with much enthusiasm as his followers listed their good deeds which included everything from feeding the hungry to holding the door open for the person behind them.
Levy's efforts are certainly paying off in a big way and it is hopeful that his actions will inspire others in making the world a better place. He has inspired me, and hopefully you. What's your good deed for the day?
This article does not necessarily reflect the opinions of the editors or management of EconoTimes