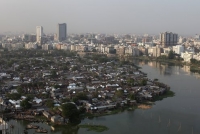 What sort of 'development' has no place for a billion slum dwellers?
Aug 01, 2019 04:32 am UTC| Insights & Views Economy
Imagine a community of 200,000. Convivial, walkable, six times the density of Manhattan but with a smaller ecological footprint. It provides low-cost services and affordable housing mixed with productive uses such as...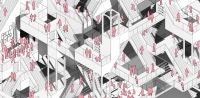 Designing cities to counter loneliness? Let's explore the possibilities
Nov 26, 2018 16:29 pm UTC| Technology Health
Do you feel lonely? If you do, you are not alone. While you may think its a personal mental health issue, the collective social impact is an epidemic. You may also underestimate the effects of loneliness. The health...