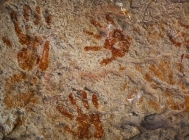 The First Australians grew to a population of millions, much more than previous estimates
Apr 30, 2021 07:01 am UTC| Life
We know it is more than 60,000 years since the first people entered the continent of Sahul the giant landmass that connected New Guinea, Australia and Tasmania when sea levels were lower than today. But where the...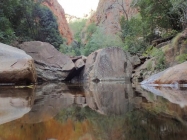 Did people or climate kill off the megafauna? Actually, it was both
Dec 04, 2019 12:12 pm UTC| Insights & Views Nature
Earth is now firmly in the grips of its sixth mass extinction event, and its mainly our fault. But the modern era is definitely not the first time humans have been implicated in the extinction of a wide range of...