After setting up your store and Shopify account, you can link to your direct sales partner and start selling. However, since most dropshipping businesses do not like to share articles or suppliers, it is difficult to get into dropshipping successfully. The logic behind it is you'll just copy their store and tap their market.
Here are some top dropshipping companies, suppliers, databases, and tools.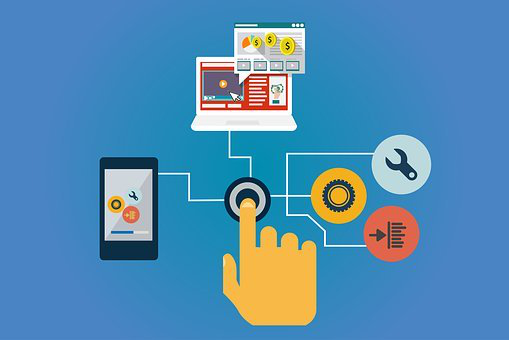 Oberlo

This plug-in service is available in the Shopify store. Surf the Oberlo catalogue (including suppliers approved by Oberlo) to find stock for sale in stores. View page views, star ratings, and sales for each product and seller. Once sold, use Oberlo to request items to ship to your customers. Oberlo has a free entry plan, but you have to select the basic plan and pay $ 30 a month to unlock order fulfilment monitoring and shipment tracking. They have also increased the sales limit from 50 to 500. Once you've reached 500, you are into the professional field. Oberlo also allows multiple users, and based on 2286 reviews from the Shopify App Store, Oberlo is rated 4.7 out of 5.
SaleHoo

With an annual subscription of $67, you get access to this catalogue of dropshippers and wholesalers. Currently, the site has more than 8,000 suppliers, all filtered by Salehoo before being included to the catalogue. There is a 60 day free trial period, and customer service is highly appreciated. It is rated 9.6 out of 10 on reviews on TrustPilot.
Spocket

Spocket is a database application that ships items directly to customers sorts them by country and uploads them to the Shopify store. With Spocket, you can easily find products from the United States and the European Union. The products are shipped within these countries rather than from China, which won't slow down your shipment. The basic plan (25 products, unlimited orders) is free at all times, and upgrading to Pro costs $ 49 per month (250 products and branded invoices). The Empire plan unlocks unlimited products for $ 99 per month. Based on 1,226 appraisals in the Shopify App Store, this app is rated 4.7 out of 5 stars.
Wholesale2B

With Wholesale2b, you can do a lot. You get to sell products on eBay, Amazon, the Wholesale2B website, your own WooCommerce, Shopify, Magento, and BigCommerce site.You can become a registered distributor of each supplier and process the order yourself or pay a 3% commission to Wholesale3B to do it for you.
Inventory Source

Inventory source is an automated tool that synchronizes the suppliers' products with your page or the entire customer purchasing process to place orders with the supplier (fully automated) automatically. Inventory automation is $ 50 a month, and full automation is $ 150 a month.
Dropified

This is an alternative Shopify app for logging items into stores, including customer delivery addresses and automatically ordering them on AliExpress. However, there is no Dropified Marketplace, but there is a browser plug-in that can be extracted from anywhere on the web. You can define margin settings and rules to change the prices in the store. There is a 14-day free trial, after which you are charged $ 47 per month for the builder plan, and the annual one time plan is $ 39 per month. This app has a 4.8 rating from appraisals in the Shopify App Store.

These are the top dropshipping companies, suppliers, databases, and tools essential for any dropshipping business to improve its sales or take off. For more information on dropshipping visit shopify.com/blog/validate-product-ideas.
This article does not necessarily reflect the opinions of the editors or management of EconoTimes.