Writer turned CEO talks about attention based reward and how independent publishers have strayed away from implementing pay-walls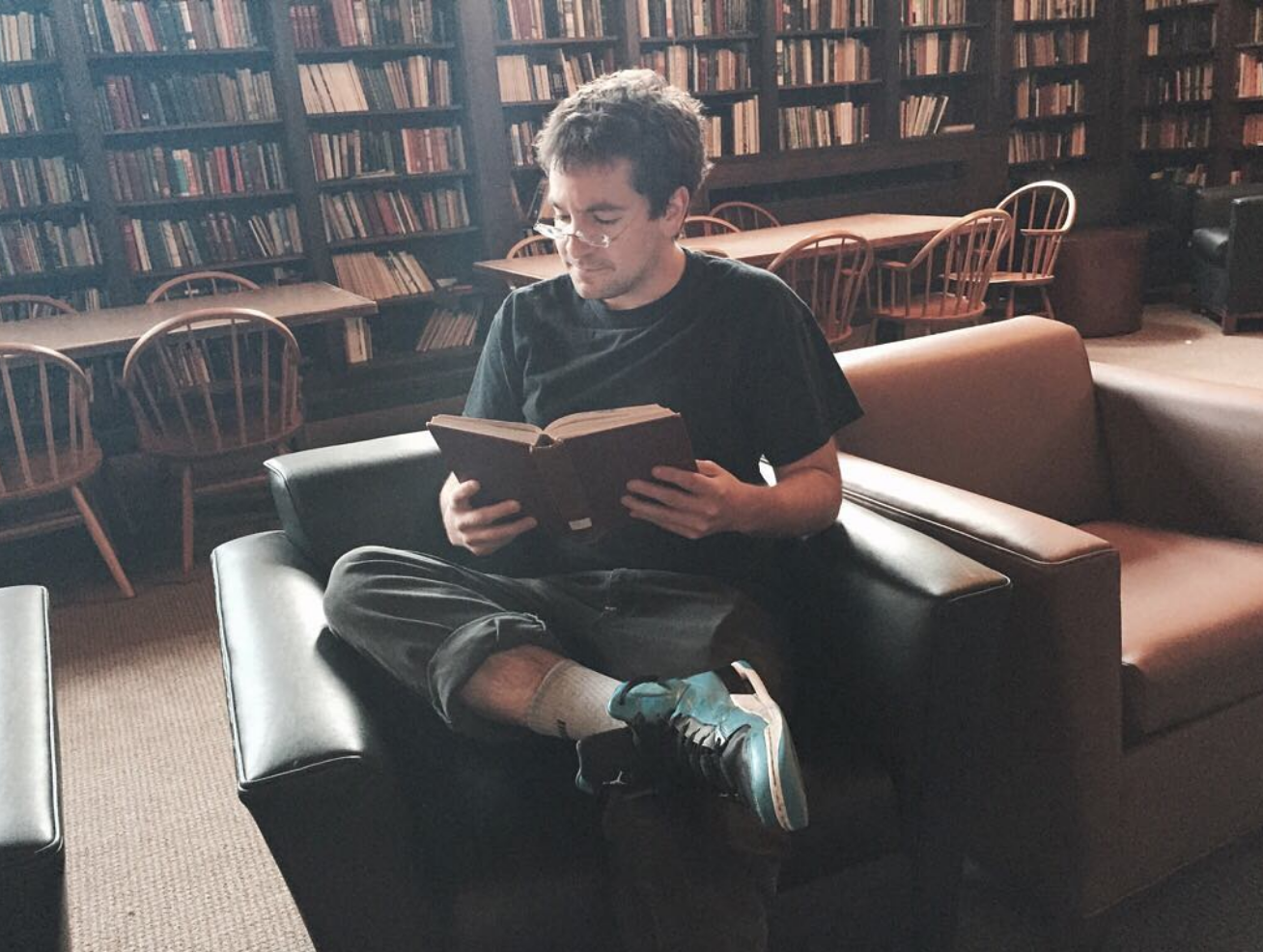 Pictured, David Smooke reading a book In Boston
David Smooke, CEO and Founder of Hacker Noon poses that a paywall free model to text-based content consumption will be sustainable as micro-payments like the basic attention token become more ubiquitous and widely utilised by site visitors.
How do you think the media publication landscape will evolve in the next 3 years?
Unfortunately, over the next 3 years I see the media industry becoming more consolidated. Media is an industry that historically has a few big players at the top owning many properties and assets, and remaining independent is tough. The direct sponsorship model is profitable, but the next big internet economics breakthrough could come from technological breakthroughs in micro-payments. The Basic Attention Token and the Interledger protocol are two projects I'm excited for. Once you reduce the cost per transaction and UX burden of contributing, it's not hard to imagine a world where incumbents are usurped because value becomes more liquid. Here's an example of how this trend could play out by Hacker Noon contributor Dan Jeffries, "Killing Kickstarter: The Crypto Killer App Blueprint".
More and more publishing platforms, like Medium, are moving over to a paywall model, how is Hacker Noon separating itself?
I learned a lot about what type of product and company I wanted to make and not make from the decisions of the Medium corporation. We are very different platforms.
Medium has raised hundreds of millions of dollars in order to paywall content. It's an interesting experiment for their publication, and it may work, but it's certainly not for us. Hacker Noon raised one million dollars via equity crowdfunding from its reader base in order to build its own software that makes content freely available. The internet is the greatest aggregation of information, stories and expertise that humanity has ever seen. We didn't do all this work in order to block humans from accessing it.
How important is openness and impartiality to Hacker Noon?
Transparency can create organic growth. Honesty resonates. We value openness, as Hacker Noon is open to anyone and everyone - you don't have to be a professional writer, an investigative journalist, or a Twitter celebrity to have your writings published on Hacker Noon. At the same time, we value impartiality, as no single writer or brand is guaranteed to have their story published on Hacker Noon. What matters to us is always and only this: do you have something substantial to say about technology? Our editorial guideline is what keeps readers engaged with us as a trustworthy source of tech stories, and we won't compromise on that.
Where do you predict the biggest investment in Hacker Noon is going to come from in the future?
The biggest investment in Hacker Noon is the form of time from our readers, writers, editors and staff. Time is a far more valuable asset than money, but when most people think of investment they think of money. In terms of past investment, 85% of our equity crowdfunding investors were from Hacker Noon's readership. In terms of future investment, I have no news to report at this time, but I'm very happy with the progress we've made over the last year with last quarter (2019 Q4) being our highest revenue and traffic in company history.
This article does not necessarily reflect the opinions of the editors or management of EconoTimes.