A recent report has claimed that Apple is already working on updating its line of true wireless earbuds in time for a 2021 launch. The third-generation entry-level AirPods, or simply dubbed as AirPods 3, is also anticipated to undergo a major design revamp along with new core specs.
AirPods 3 design, specs: What to expect and what NOT to expect
The latest entry-level AirPods is only approaching its two-year mark in March 2021, but it is understandable if some people find that its design already looks dated. While the second AirPods sports several improvements, it looks identical to its predecessor, which originally came out in 2016.
Luckily, Bloomberg's Mark Gurman reports that Apple is not only planning to update the product line as the company also eyes to release the AirPods 3 with a new look. It would not necessarily look unfamiliar, though, as Apple is reportedly going to adopt the AirPods Pro design for the AirPods 3. AirPods Pro sports shorter stems, an in-ear design, and interchangeable ear tips. It was also launched with a shorter but wider wireless charging case.
Despite a more compact design, Apple is reportedly developing the AirPods 3 to boast a longer battery life. However, the similarities between AirPods 3 and the AirPods Pro will end in their appearances. The entry-level earbuds are not expected to offer premium features, including active noise cancellation. On the other hand, Apple might introduce a new chip for both the AirPods 3 and the next AirPods Pro. The H1 chip, which powers Apple's latest earbuds, has been in use since 2016 as well.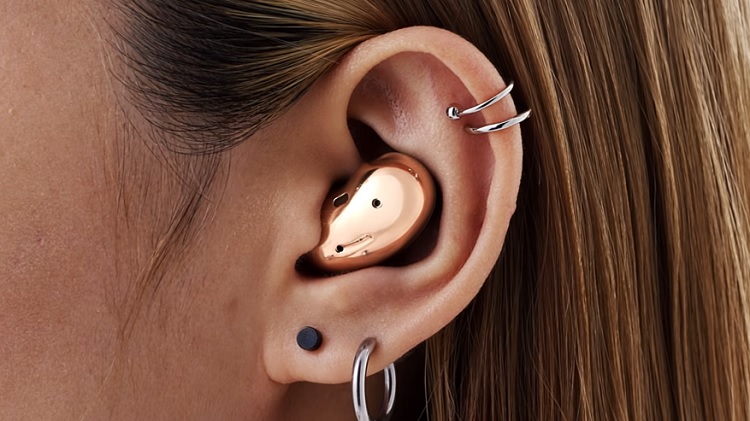 Galaxy Buds Live | Screenshot from Samsung / YouTube
Meanwhile, the AirPods Pro 2 is also said to be in the pipeline and could sport a major redesign as well. While the next entry-level earbuds are getting shorter stems, the next Pro model is reportedly planned to lose them altogether. The report likens it to the design of the latest Galaxy Buds.
Apple aims for AirPods 3's early 2021 release date
There was not much indication that Apple would launch the AirPods 3 this year, especially after reports went rife that product launch timelines were drastically adjusted due to the COVID-19 pandemic. But the same report solidifies earlier expectations that the AirPods 3, as well as the next AirPods Pro, will not be released until next year. Bloomberg's sources claim that, at least for the AirPods 3, Apple is eyeing a release date within the first half of 2021.
Featured photo by Xiong Yan on Unsplash