FxWirePro: EUR/USD trades higher on strong Eurozone PMI data, good to buy on dips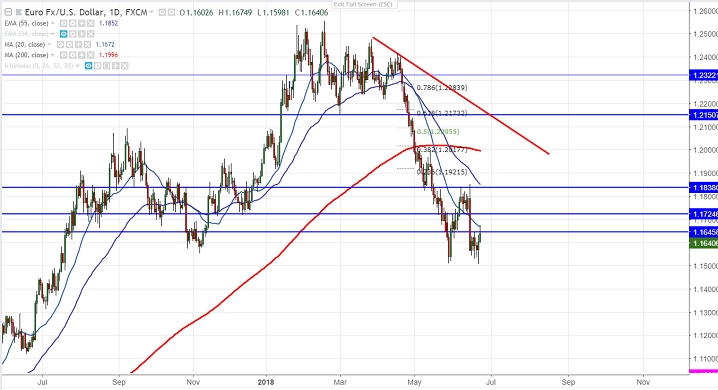 Friday, June 22, 2018 12:54 PM UTC
EUR/USD pared its most of its loss made yesterday and jumped almost more than 150 pips. The main reason was due to slight weak US data and beeter than expected dawta from Eurpo zone. Greece got a deal for debt restructuring from Eurozone creditors. Eurozone composite PMI rose to 54.8 for the month of Jun from 54.1. The upside potential is limited The policy divergence between US Fed and ECB is dragging the Euro further down. It is currently trading around 1.16400.

On the higher side, near term major intraday resistance is around 1.1660 and any convincing break above will take the pair to next level till 1.1725/1.1750 .Minor bullishness only above 1.1850.

The near term major support is at 1.1500 and any convincing break below will drag the pair to next level till 1.140/1.1370.

It is good to buy on dips around 1.1600 with SL around 1.1550 for the TP of 1.1700/1.1745.