FxWirePro: British sterling continues south amid domestic political uncertainties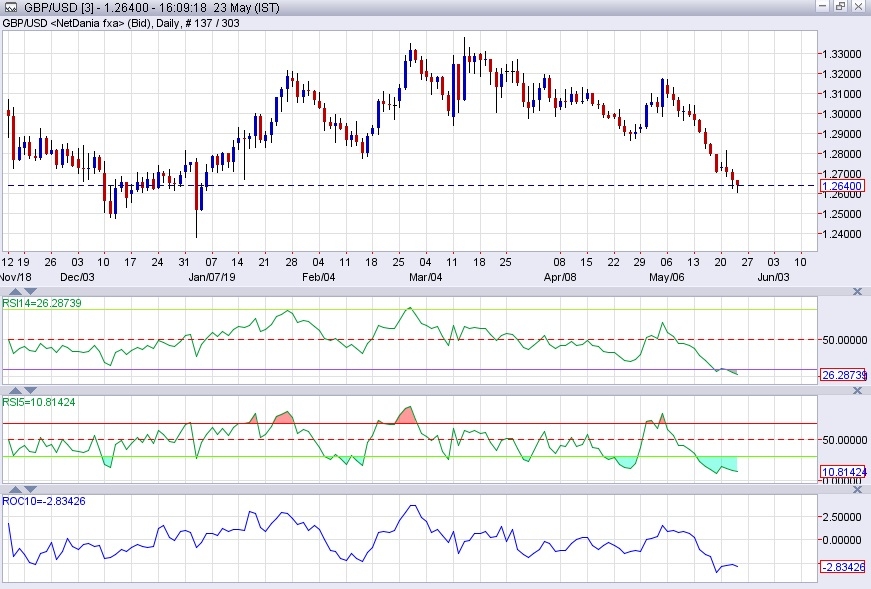 Thursday, May 23, 2019 10:40 AM UTC
Except for small bumps on the way, the British pound sterling is down for 14 consecutive days, from 1.318 in the first week of May to 1.263 as of today, against the USD.
Brexit uncertainties and domestic political chaos where many members of the parliament are calling for Prime Minister Theresa May to step down. In the latest turn of events, Conservative Party's House leader Andrea Leadsom has resigned to protest Mrs. May last attempt to push one of the agreements, which according to her critics, is the old agreement which already failed to pass, just with added sweeteners.
In Agreement with the European Union, Brexit has been delayed until October. However, Britain will remain unprepared even then if the political gridlock continues in Westminster.
Moreover, the United Kingdom will hold European parliamentary election this week and it is the newly formed 'Brexit Party', is expected to win most of the seats. The party is led by prominent Brexiteer Nigel Farage, who says that Democracy is dead in the UK as the government failed to deliver on people's mandate to exit the European Union and three years have passed.