France economy likely to rebound in Q3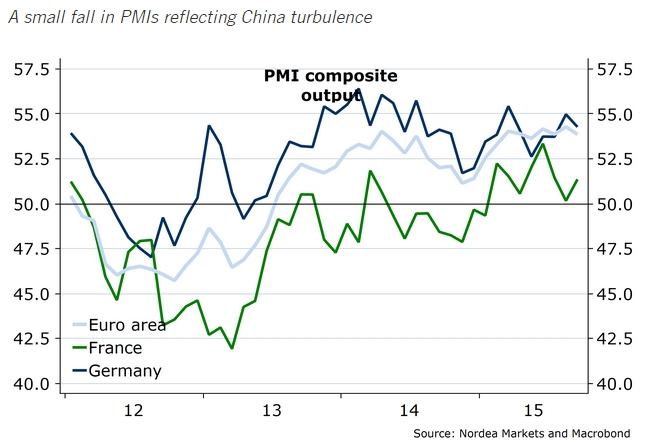 Friday, September 25, 2015 6:42 AM UTC
French confidence surprised on the upside in September. Both manufacturing and service sector confidence rose from the previous month. The French manufacturing sector appears to be struggling with growth, not really getting a stable grip of it. This month the PMIs again point towards cautious growth after two months of contraction.

"The French economy did not grow in the second quarter of the year and PMIs suggest that we might see some marginal growth in Q3", foresees Nordea Bank.

The French economy still has a long way to go in order to reach solid growth. The labour market developments do not look promising and point towards continued gloomy times ahead.
By FxWirePro Team