AI disinformation is a threat to elections − learning to spot Russian, Chinese and Iranian meddling in other countries can help the US prepare for 2024
Oct 01, 2023 05:56 am UTC| Politics Technology
Elections around the world are facing an evolving threat from foreign actors, one that involves artificial intelligence. Countries trying to influence each others elections entered a new era in 2016, when the Russians...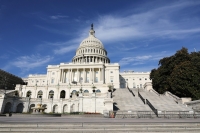 AI could shore up democracy – here's one way
Jun 21, 2023 07:21 am UTC| Insights & Views Technology
Its become fashionable to think of artificial intelligence as an inherently dehumanizing technology, a ruthless force of automation that has unleashed legions of virtual skilled laborers in faceless form. But what if AI...