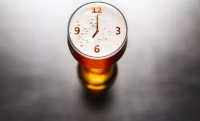 How pubs could get drinkers to swallow a peak-time price rise
Sep 18, 2023 05:53 am UTC| Life
You may be used to paying more for a plane ticket or a train journey during peak times. But now a major British hospitality company has announced a similar approach to how much it costs to drink beer. Stonegate Group,...
Shopping addiction is a real disorder
Sep 28, 2019 14:09 pm UTC| Insights & Views Health
UK-based healthcare group the Priory is well-known for treating gambling, sex, drug, alcohol and computing addictions especially of the rich and famous. Now it has added a new condition to its list: shopping...