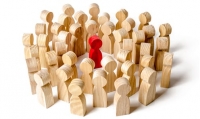 Hate cancel culture? Blame algorithms
Jan 29, 2020 07:07 am UTC| Insights & Views Life
Cancel culture has become so pervasive that even former President Barack Obama has weighed in on the phenomenon, describing it as an overly judgmental approach to activism that does little to bring about change. For the...
How social media turned United's PR flub into a firestorm
Apr 14, 2017 01:35 am UTC| Insights & Views Business
Recent PR stumbles by United Airlines and Uber illustrate the challenges for businesses in an age when citizen activism is amplified by social media. Incidents that not so long ago would have been relatively isolated are...