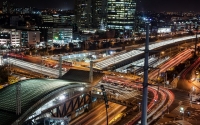 How does a city get to be 'smart'? This is how Tel Aviv did it
Apr 20, 2018 06:08 am UTC| Insights & Views Technology
Smart cities, digital cities, virtual cities, connected cities. Are these just trendy buzzwords? Perhaps. But these types of cities are supported by infrastructure that is more than bricks and mortar. These cities are...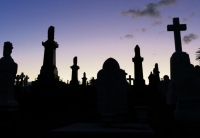 Housing the dead: what happens when a city runs out of space?
Jan 05, 2017 13:09 pm UTC| Insights & Views Life
Do you know where and how you want to be buried? Will you choose an elaborate Victorian-style headstone, or do you prefer a green burial, with only a GPS tracking signal indicating your location? Or you may elect to...