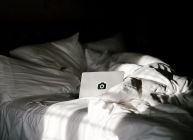 Porn use is up, thanks to the pandemic
Apr 08, 2020 12:47 pm UTC| Insights & Views
Across the globe, the coronavirus pandemic is affecting almost all aspects of daily life. Travel is down; jobless claims are up; and small businesses are struggling. But not all businesses are experiencing a downturn....
Think twice before shouting your virtues online – moral grandstanding is toxic
Jan 18, 2020 12:09 pm UTC| Insights & Views Life
In an era of bitter partisanship, political infighting and ostracization of those with unpopular views, Americans actually agree on one thing: 85% say political discourse has gotten worse over the last several years,...