The media industry, which was once thriving, is now finding it difficult to survive.

The existing revenue model is largely driven by advertising revenue. Media houses across the globe are witnessing a huge drop their ad revenue, particularly with the advent of social networking sites, such as Facebook, which provide immense advertising opportunities and wider reach at much lower cost than the traditional media.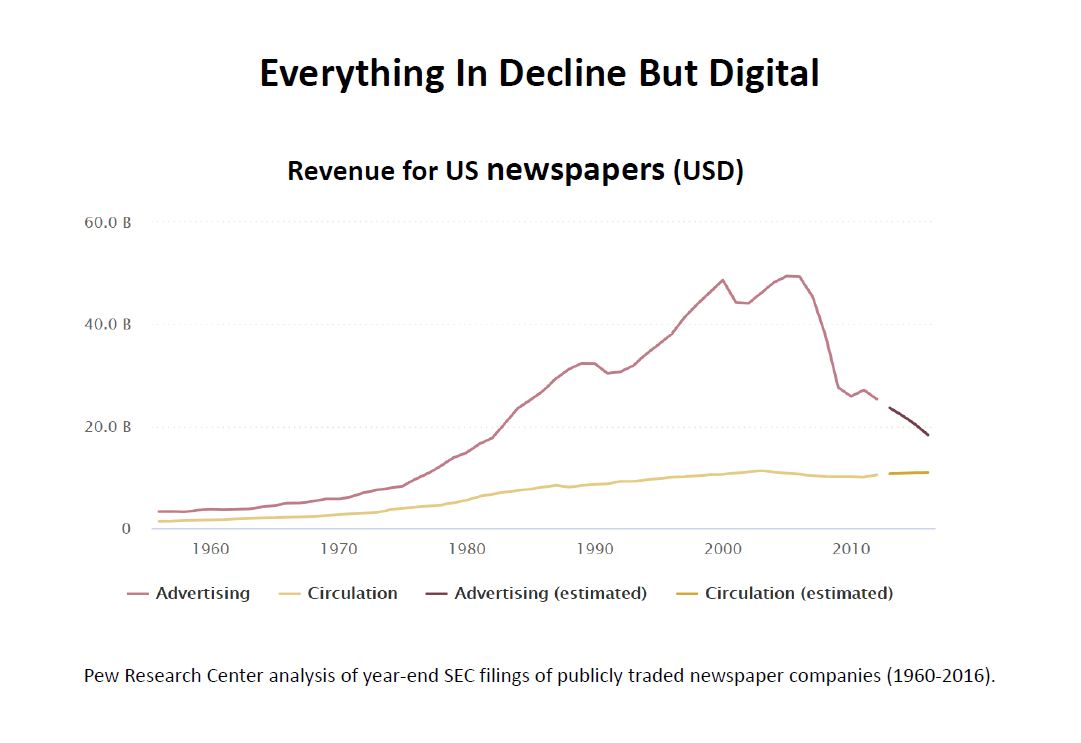 It has become a high priority for the media industry to explore the ways in which it can create a self-sustaining ecosystem. TokenPost CEO Sonny Kwon believes that blockchain technology could provide a solution to this problem.

Based in South Korea, TokenPost is a leading provider of news and analysis on trends, technologies, and companies in the blockchain ecosystem. It is the first media company to issue its own cryptocurrency "TokenPost Coin" or TPC, which is built on NEM blockchain.

Speaking at the Media X Blockchain conference on April 30 in FKI Tower in Seoul, Kwon said:

"In order for media to survive and serve its value in our society, it has become crucial to adopt blockchain technology," he said, adding that "tokenization" of media is necessary for the industry to survive.

Kwon added that media, or the 'fourth estate,' cannot serve its natural role as 'watchman' as the infrastructure of modern journalism is formed around revenue generation – particularly ad revenue. The high dependency on advertisers is a major limitation for media as it has no choice other than to stand idly by while the advertisers corrupt and pollute the industry.

"Trust rate of the public as well as hopes towards media has plummeted," Kwon said. "Most of the companies nowadays are relying on advertisement revenues, which makes it difficult for media to carry out its social role".

Kwon believes that blockchain technology – an innovation deemed as the core technology behind the fourth industrial revolution – can address these issues. More specifically, he took the case of 'Steemit', a blockchain-based social networking platform, as an example.

Launched in April 2016, Steemit rewards content creators via Steem's native cryptocurrency (SBD, Steem Backed Dollar) whenever the post receives 'likes' or recommendations from other users. Steem's ecosystem is sustained by this cryptocurrency reward system which eventually promotes positive circulation of content among users within Steemit. Currently, the platform is on the verge of surpassing 1 million users.

By embracing the possibility shown by Steemit and adopting cryptocurrencies, Kwon believes that media companies would be able to change the existing revenue model.

"The future of the media lies in tokenization," Kwon explained, adding that "For the media to survive, we must adopt cryptocurrencies and apply it to the existing system to aggregate viewer participation while reducing our dependence on advertisement revenues."

During the conference, Andy Shin, the CTO of Kchain, pointed out the limitations of the current state of blockchain technology and suggested a 'hybrid' system where the media adopts tokens to the existing infrastructure.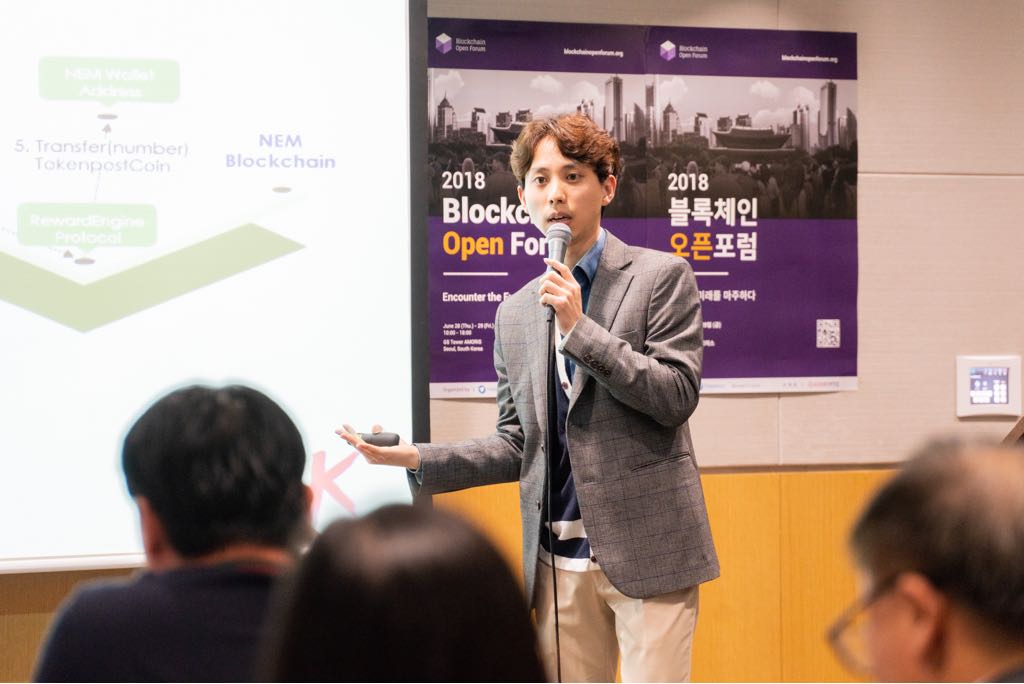 "It is unnecessary to fully tear down a great functioning system," Shin said. "Switching from the current system to Smart Contracts would not only result in extra costs, but transitional noises might also fog the public."

"While the immutable nature of blockchain technology might benefit certain fields, others could suffer," Shin cautioned, adding that particularly in the case of media, one needs to be more careful.