Digital currencies, decentralised finance, and blockchain are perhaps the most disruptive technological innovations since the internet. For the first time in history, companies can issue unique tokens and sell these to receive funding for their, often ambitious, projects.
There are a lot of ways that investors can attempt to cash in on the wave of innovation that started with Bitcoin. Accredited investors can go down the traditional venture fund route, of course, but since most people don't have the financial clout needed to trade in traditional securities, that option is likely off limits to you.
However, there are a few other ways that retail investors can invest in cutting-edge cryptocurrency start-ups. The following article will introduce them to you. Whether you want to invest in some cutting edge crypto apps, a blockchain-based social network, or some other innovative new system, this is how you can go about it thanks to the disruptive power of cryptocurrency.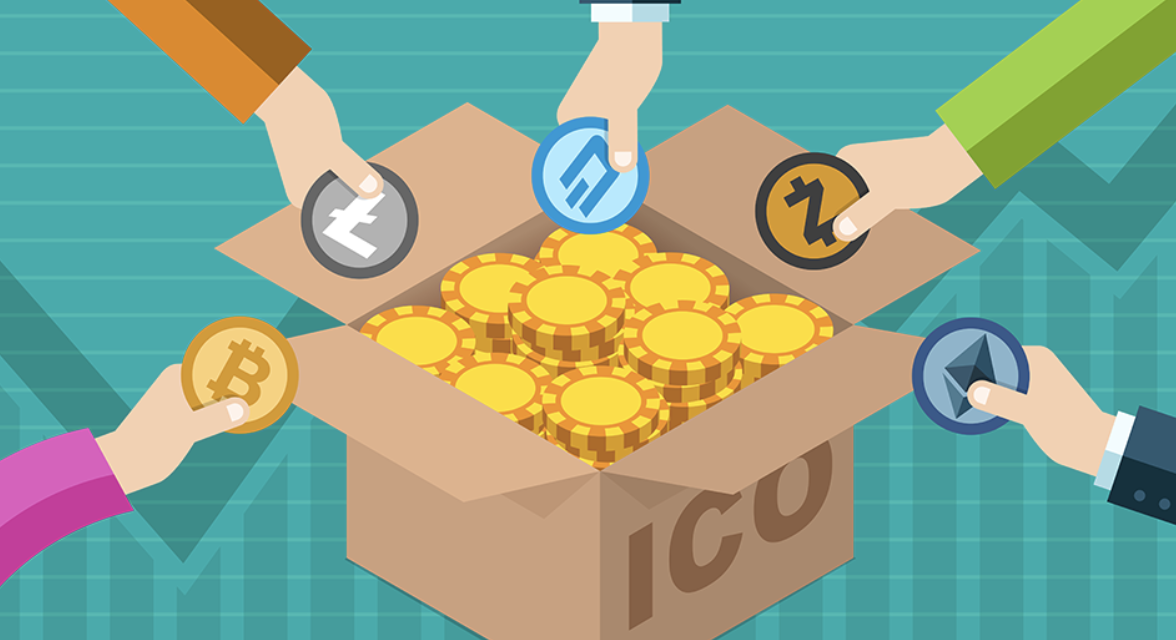 Popular Investments In Crypto – Casinos and Sports Betting
In many ways, Crypto and gambling are a perfect fit, so the proliferation of crypto-based casinos and sports betting website has been no surprise. It has become quite easy to invest in Crypto-gambling in various ways such as operating your own online casino or by becoming an affiliate that promotes crypto gambling sites using state-of-the-art casino applications, websites and apps. Crypto gambling is set to grow through the use of blockchain technology facilitating gambling transactions and as a popular payment method at gambling sites. The opportunities are endless.
The ICO
The initial coin offering, or ICO, is a form of crowdfunding that uses digital tokens, which are issued on a smart contract network such as Ethereum. The company with some revolutionary (or perhaps not so revolutionary) idea will hold a sale of tokens. Investors will send cryptocurrency to a smart contract and receive an amount of the company's tokens. The hope is that the utility of the application being developed will make the token sufficiently valuable and enable the investor to sell it for a profit later.
The first ICO was held in July 2013. It was for a project called Mastercoin. The following year, Ethereum itself raised money with a token sale. Since then there have been a lot of initial coin offerings. Some are capped, with the company limiting the amount they will receive themselves. Meanwhile, others have no cap and can result in some truly staggering sums being raised. For example, the Telegram Open Network ICO raised over $1.7 billion between January and March of 2018.
Although buying into an ICO and selling at the right point can be a hugely profitable trade, global regulators are not too fond of the crowd funding method. This has meant that there has been a significant reduction in the number of initial coin offerings held recently.
Earlier this year, the US Securities and Exchange Commission sued Telegram for its own ICO. The agency, and others around the world, claim that such token sales represent the unlicensed selling of securities. They are, therefore, illegal and the SEC and its counterparts from different nations are starting to clampdown on the fundraising technique.
That's not to say that there aren't still ICOs that retail investors can back. The website TokenMarket, for example, shows current fundraising efforts being held by companies.
The IEO
Since the ICO has largely fallen out of favour these days, a couple of different fundraising methods have started gaining in popularity. The first of these is the initial exchange offering.
Unlike an ICO, an IEO is held on a cryptocurrency exchange. Some exchanges have dedicated sections for their IEOs such as the Binance Launchpad.
In terms of the sale itself, both fundraising techniques are similar. The company needing funding creates a token and sells it to investors that hope its price will increase.
Although IEOs are no less legally suspect than ICOs are in some parts of the world, they do offer a couple of advantages. Firstly, an IEO must be approved by the exchange itself. Presumably, this involves checking for signs of active development and an actionable roadmap. It's still very important to do these checks yourself, of course. However, the fact that a company like Binance or Huobi wants to associate their name with the project is immediately a positive sign.
The second advantage of the IEO is the fact that the token will already have a market for investors to sell their holdings in. Typically, tokens sold during an ICO must be listed by exchanges following the sale. This presents a bigger risk since some digital assets might never make it to the exchanges. Investors may never actually be able to sell their share of tokens. With an IEO happening on an exchange, the trading venue is already familiar with the project and will launch buying and selling of the asset at the time of the sale itself.
The STO
Finally, there is the STO, or security token offering. This is a little different since the token that investors are buying will represent a security, as defined as a "fungible, negotiable financial instrument that holds some type of monetary value". Security tokens can represent stocks, bonds, funds, or even real estate investments.
Since companies holding STOs are attempting to be regulatory-compliant from the get-go, they will have registered with relevant government agencies prior to the sale. They will also limit the sale of tokens to accredited investors only.
Realistically, thanks to its higher barrier to entry for both the company and the buyer, an STO is more like an initial public offering than it is an initial coin offering. However, there are some major differences. An STO, for example, will have much lower overheads than an IPO since the digital token would not need the same brokerage and investment banking services. It will also come to market much faster for the same reasons.
The Dangers of Investing in Digital Tokens
Investing in digital tokens is high risk. Although it has been very profitable for some investors, increased regulatory scrutiny in recent years means that legal action could be waiting for those companies selling what financial watchdogs consider securities. This could severely impact the profitability of an investment.
Similarly, there is very little to say that an ICO or IEO operator will deliver on any of its plans. There is a large number of token sales that have now been deemed a failure. Companies have often disappeared with investor funds or just gone quiet with little development to show.
The immense hype that surrounded ICOs during 2017 is also something of a concern. Massive uncapped token sales generated hundreds of millions of dollars for start-ups that had little more than an idea. Such a sudden windfall is hardly going to encourage long hours spent developing a potentially killer application. With millions in the bank already, is there any point in working hard to deliver on pre-ICO promises? Perhaps not.
This article does not necessarily reflect the opinions of the editors or management of EconoTimes.