Blockchain Open Forum, an upcoming conference hosted by EconoTimes and TokenPost in Seoul, has added a roster of prominent crypto and blockchain industry visionaries as speakers.

The newly added speakers include the likes of Binance Labs CEO Ella Zhang; Tim Draper, Founder at Draper Associates; Alexander Sheinerman, Vice President of Engineering at Exonum at Bitfury; Andy Tian, CEO of Asia Innovations Group; Miko Matsumura, co-founder of Evercoin Exchange; BTCC co-founder Bobby Lee; Emi YoshiKawa, Director, Joint Venture Partnership at Ripple; NEM Advisor Jeff McDonald and others.

The sponsors and participating companies include Ripple, Nem Foundation, Binance Labs, Emercoin, Bitfury, Luxtag, Kchain, Coinstreet, and Giving Ledger, among others.

"We are really thrilled to be hosting the blockchain conference at such massive scale in Seoul. I thank all the industry speakers who have come onboard to take the dialogue on blockchain application in real life forward," Sonny Kwon, organizer of the event, said in a statement.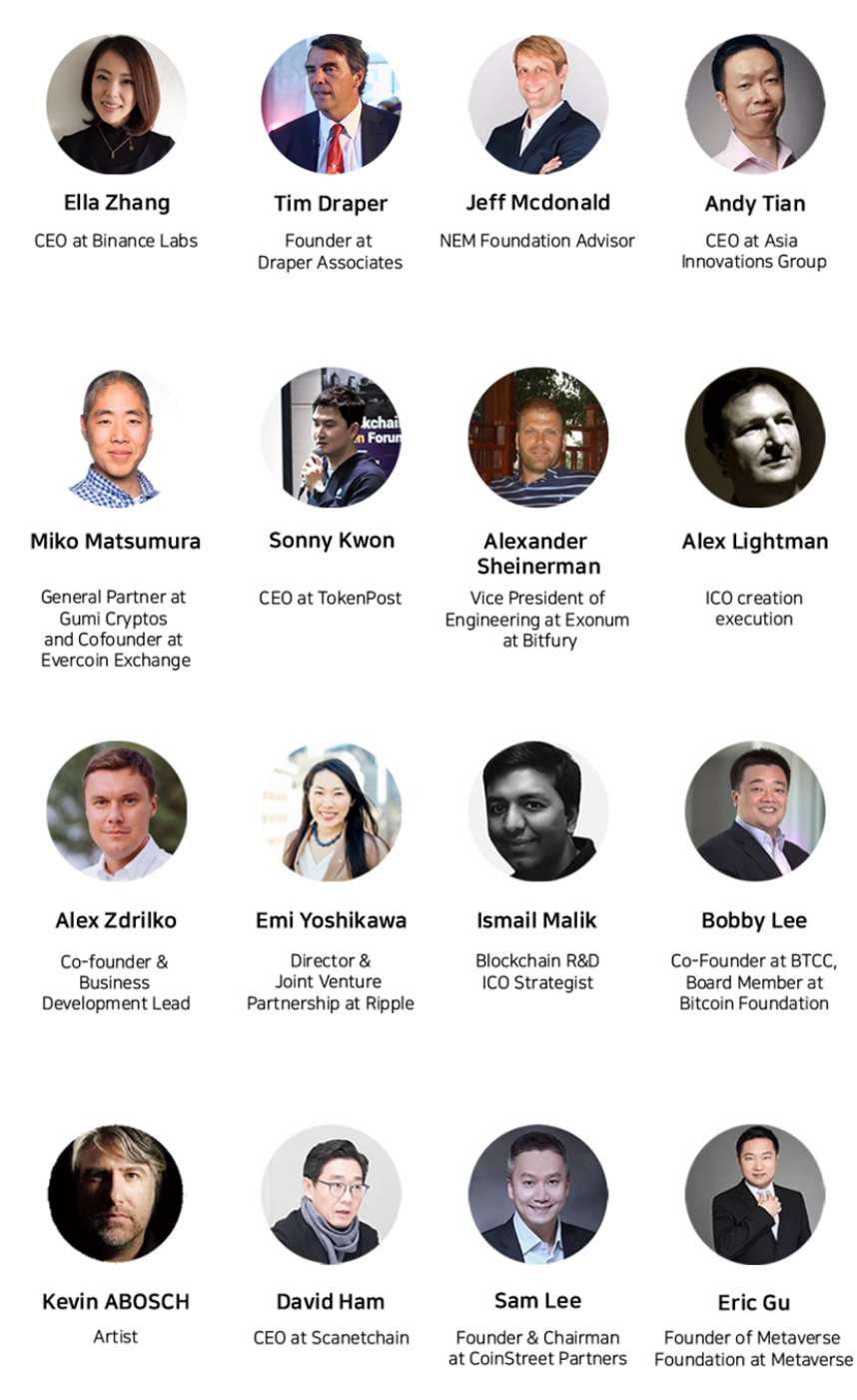 The conference will serve as a platform to showcase real decentralized apps (DApps). According to the official website, the event will focus on blockchain use cases in areas such as augmented reality (AR), gaming, education, real estate, social impact, media and social networking service (SNS), financial service, cryptocurrency and exchange, and entertainment.

With over 3000 expected attendees, Blockchain Open Forum will be the largest blockchain-focused conference in South Korea till date. The two-day event will be held on June 28-29, 2018, in Seoul.