FxWirePro: Yuan to strengthen further targeting 6.61 per USD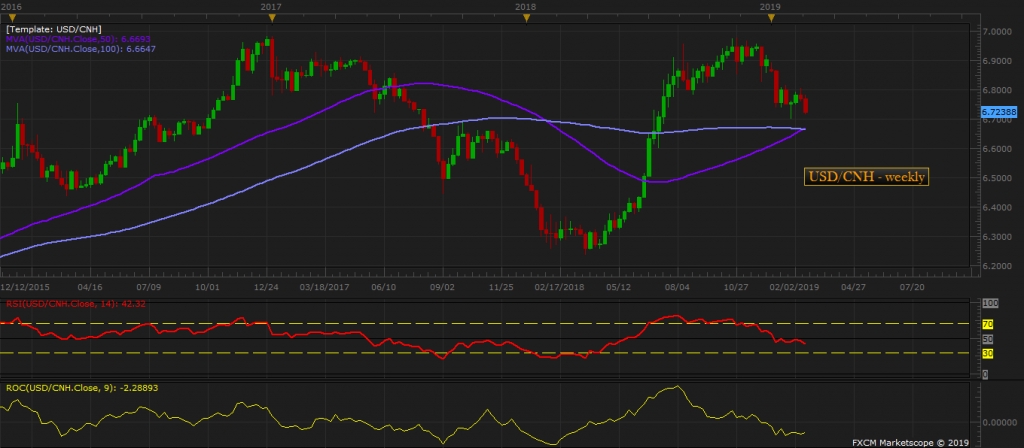 Wednesday, February 20, 2019 11:27 AM UTC
Yuan is all energized against the USD,
After consolidating in a tight range (6.73-6.81) against the USD over the past five weeks, USD/CNH is sharply heading lower this week to test the lowest level (6.70 per USD) since September last year.
The current broad-based weakness in the USD coupled with optimism over Sino-American trade negotiations is fueling Yuan's ride.
The momentum strongly suggests that yuan would not only test the above-mentioned level but break lower to reach as high as 6.61 per USD.
The sharp drop in consumer spending in December in the United States is weighing on the USD, However, we remain bullish on the USD over a longer horizon and expect the current weakness to be temporary.