Artificial Intelligence (AI) has become one of the pushing technologies changing every part of our lives. Just like many other industry branches, bookkeeping is influenced by AI. Even the simplest forms of this technology make it work quicker allowing to get rid of all rudimentary and tedious moments.
AI is now developing at a rapid-fire pace. It will become only stronger in a few upcoming years. Therefore, people working as accountants should consider adopting various AI features already. Taking QuickBooks as an example is great, as it allows you to be ahead of your possible competitors in the future.
What Artificial Intelligence will bring to bookkeeping
Even though AI sounds something like from another planet, you shouldn't perceive that way. Keep in mind that AI has been designed to make your life easier. Now, it also makes your works done quicker. Communicating with others, solving everyday problems, making small decisions becomes simple is using AI. You remember personal assistants such as Siri or Alexa, right? These are a perfect example of AI that are created to solve specific problems.
Software like Quickbooks is made specially for accountants that strive to ease their working process. In other words, they become more accurate, productive, and creative just by using AI tools. Another great feature of using AI in bookkeeping is that it doesn't require you to be a technician or an engineer. Software made for accountants is designed in a way to be simple and useful for this category of people.
AI innovative features
Back in 2019, Intuit released an accounting software called Quickbooks to make small businesses find new ways for development and achieve higher success. This AI-based product is created to get rid of traditional and monotonous bookkeeping tasks. By using this system, you can streamline accounts payable, automate reoccurring back-office chores, and improve cash flow forecasts. These features were usually available only for the biggest companies, but everything is different now.
The automatic process reduces error and fraud occurrence. At the same time, AI analyzes large data quantities that usually require lots of time. This what removes all tedious tasks away. Soon, this innovative feature will be applied everywhere including a new W-4 form. It will significantly speed up the employment procedure.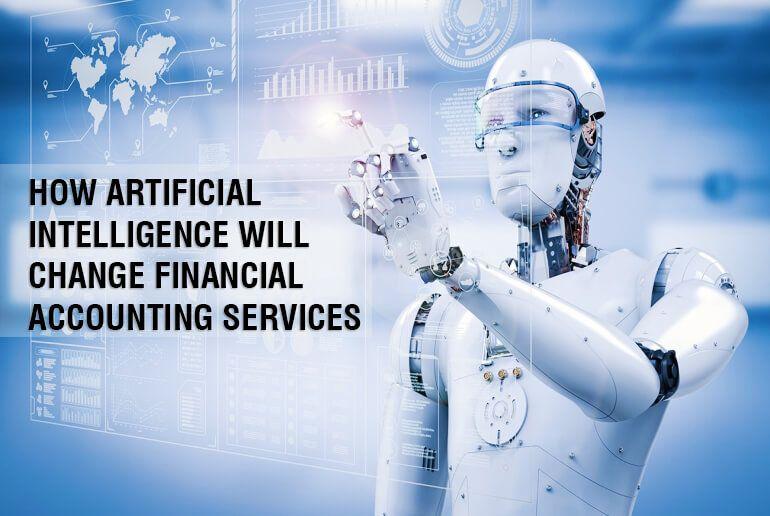 Fill out W-4 by using AI
As bookkeeping becomes more innovative and intelligent, it's now possible to fill the form by using QuickBooks. They've designed a special form to speed up and ease the whole process. It's done without any other plugins and tools.
If you wonder how to fill out W-4 by using this software, here is a step-by-step guide for you:
Choose the Employees menu;

Click on Payroll Setup;

Fill out all the information until you reach the Tax details page;

Here, you should enter the employee's W-4 form information;

If the information is filled in correctly, you're done.
As you can see, everything is much quicker in comparison with the paperwork. Using AI allows you to do such kind of work much quicker. You can even attach a scan that gives all the information about the employee right into the program.
QuickBooks' plugins for accounting
If you think that AI is limited to particular software applications, you're far from the truth. There are dozens of plugins that can be used along with them to make your working process even more efficient. For instance, QuickBooks has a list of software that works fine together with it making this top-notch tool even more fascinating.
Here are the 3rd party software that you can use with the software mentioned above:
TSheets – simplifies payroll and invoicing with time tracking;

Fathom – deals with budgeting, forecasting, and financial dashboards;

Gusto – works with payroll, benefits, and HR built for small businesses.
Sure, this list isn't complete, as this software has limitless potential. There will be other commercially available apps added in the future. All of the above-mentioned apps will help you in your bookkeeping tasks allowing you to use AI at maximum.
Dealing with audits with AI
By using AI, it has become easier to analyze a full population of data. Besides, you can identify outliers or exceptions. It's possible due artificial machine-learning system that improves fraud detection.
Even though applying AI in audits is a more difficult task, it's far more beneficial. Tracking high-risk transactions can be extremely rewarding. Thus, artificial intelligent deals with it much better.
This bookkeeping task usually requires a whole team to complete it. However, with AI, it has become less stressful and time-consuming. Along with the question of how to fill out W-4 and many others, AI makes any accountant's work more productive. Using all possible software makes you look more prominent in comparison with other competitors.
This article does not necessarily reflect the opinions of the editors or management of EconoTimes