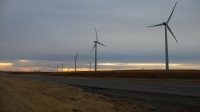 If we keep subsidizing wind, will the cost of wind energy go down?
Aug 07, 2017 07:28 am UTC| Insights & Views Technology
There are high hopes for renewable energy to help society by providing a more stable climate, better energy security and less pollution. Government actions reflect these hopes through policies to promote renewable energy....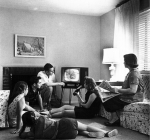 TV-watching couch potatoes have outsized energy footprint
Apr 12, 2016 13:29 pm UTC| Insights & Views Life
It is alluringly easy to use averages, but when most of a group is far from average, they can lead us astray. This is no less true in the area of energy consumption. Consider for example the ubiquitous yellow labels in...