Gold is one of the most well-known, and most precious metals and has both religious and historical significance, especially in India. Regardless of the occasion, gold jewelry plays a significant role in almost every home. Gold gets more fame among people because it not only allows you to buy jewelry but also appears as an ideal for making valuable investments. It is the principal reason why the fluctuating gold cost creates more variation for the portfolios of investors.
Savvy investors should always check the gold bullion price to make an informed and beneficial investment. When deciding to make a gold investment, keep these essential points in mind.
Know the Various Forms of Purchasing Gold
If you want to become a successful gold investor, you should know the different types of gold available to buy. It is important to know there are many investment choices for purchasing gold.
Here are few options:
Physical Gold
Physical gold is the most preferred form of this precious metal. The three forms of physical gold are: gold bullion coins, bars and rounds.
Gold Bullion Coins, Bars and Rounds
Bullion bars and coins are two different forms of physical gold. These forms are different than gold ornaments because the gold bars and coins are made by using pure gold metal. Most significantly, the gold bars and coins include better purity level. Gold bullion coins are a good investment option because investors can acquire them at a much lower premium than other forms of gold.
Gold Jewelry
Many people are comfortable and find it convenient to invest in gold jewelry opposed to other forms. However, investors looking for better returns on investment should consider other forms of gold. Gold jewelry incurs much higher premiums, especially compared to bullion coins and bars. If you are developing a proper investment portfolio, it is wise to avoid this form of gold unless it is purely for displaying your wealth.
Gold Fund or Funds
A gold fund is the right choice for individuals who do not have a demat account. As an investment strategy, it allows you to invest in various kinds of gold funds including ETFs or mutual funds. It provides better access to high-minimum funds and diversification.
Gold ETFs (Exchange Traded Funds)
ETFs are popular among gold investors. The open-ended mutual funds consider gold as the underlying asset. The value of this method is based on the gold price. The specialized features make it a safe and secure form of investment.
Sovereign Gold Bonds
Another option to make your gold investments are sovereign gold bonds. The benefits of this method are that it does not boast any unnecessary costs, such as storage costs and gratuitous charges.
E-Gold
E-Gold is an excellent investment choice. With this method, you can sell and buy gold in small denominations. The benefit of this investment option is that it has seamless trading and transparent pricing.
About Author: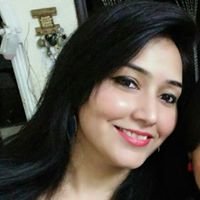 Shruti Gupta is a writer, digital marketer and outreaching expert. She writes about technology, startups & other niches. She has contributed to a number of famous websites like Thenextweb deccanchronicle and Crazyegg. Stay tuned with her at:@shruti_gupta01 or via skype : shrutigupta2811
This article does not necessarily reflect the opinions of the editors or management of EconoTimes.