When you think about sleeping calmly at any time of the day, the first thing comes in the mind is a room without light or a dark room. Blackout blinds make your room dark and you can get a feeling of the night at any time of the day. Sleeping in the darkened room help you feel more energetic and even helps you to boost your immune system.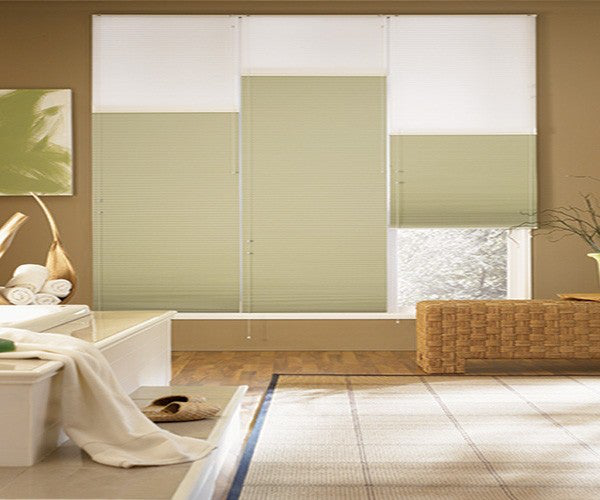 Source: https://www.zebrablinds.com/
Difference between Blackout Blinds and Shades
If we talk about blackout blinds and blackout shades, normally we think both are the same because these two terms are used in our everyday routine. But technically when thinking about the home décor and darkroom, blinds and shades are not the same. When you start deciding about the perfect window treatment having a basic knowledge of the differences between these two terms will allow you to make your mind quickly find the perfect combination for your window treatment.
Blackout Blinds
A blackout blind typically has strips of material, also known as louvers, which rotate back and forth to control the light entering the room through the window and take care of your privacy. A blind can be completely lowered or partially lowered, yet still, allow the perfect amount of light you want to come through the window in the room. You might sometimes hear a shutter referred to as a blind because it has louvers, though shutters are different and the purpose of the use is also different.
Blackout blinds used to be the preferred method for people wanting maximum control over the light entering the room through windows. In recent years, the top-down and bottom-up shades have become more popular. Top-Down shades allow you to lower the top of the shade, letting a lot or a little light in the room, without giving up your privacy.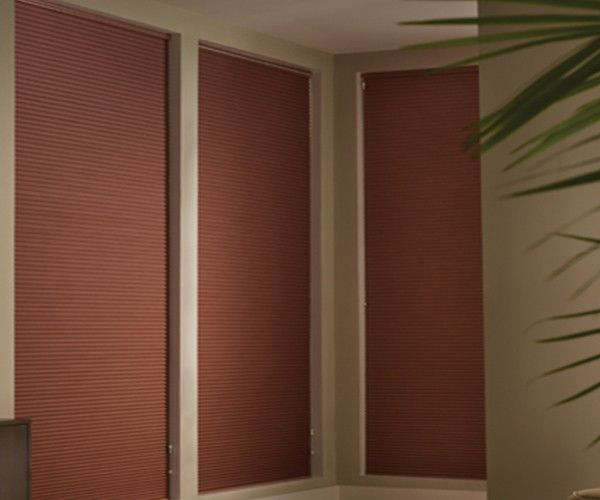 Source: https://www.zebrablinds.ca/
Blackout Shades
The shade is generally one piece of fabric material that raises and lowers but does not have moveable strips. A blackout shade is a type of window treatment made from an opaque fabric that is used to eliminate light in a room coming from the windows. Shades are the preferred insulators from the heat of summers and cold of winters. Since they are a single piece of fabric, they don't allow any light between their slats as some blinds might do.
Benefits of Blackout Blinds and Blackout Shades
Normally window treatments provide some level of light control and privacy. And if we talk about blackout shades or blinds, are specifically designed to block all light from entering a room.
Comfort during Sleep
Research shows that exposure to light while sleeping dramatically affects one's quality of sleep. For people who work the night shift such as nurses, police officers, and firefighter's blackout shades are perfect for them. Blackout blinds prevent the light from the outside and make the room dark for a good and comfortable sleep.
Economical and Save energy and money
If we talk about reducing energy costs, using blackout shades or blackout blinds will keep your rooms cool and comfortable by preventing heat coming through windows during warm summers. During the winters, the insulation properties of blackout shades and blackout blinds can also reduce heat loss from the rooms. Simply by adding blackout window treatments to your home, you can reduce your energy consumption by up to 25 percent and make your home cozy.
Reduces noise from outside
Blackout shades or blackout blinds can provide considerable noise reduction and enhanced privacy so that no one can see inside your home, especially at night. No one can see from outside and noise coming from outside can be reduced.
Blackout Shades and Blackout Blinds can be used in almost all spaces
The blackout shades and blackout blinds provide ultimate privacy and light control for:
Homes
Conference Rooms
Hotel Rooms
Meeting Rooms
Schools and auditoriums
Home Theaters
Nurseries
Blackout shades and blackout blinds are the most essential part of any house and office. These blinds and shades can also be integrated with the smart home devices by attaching a motor with them.
This article does not necessarily reflect the opinions of the editors or management of EconoTimes.