MarketsPilot.com is a website owned and operated by Click World Ltd, offering trading services related to cryptocurrencies. The website does not facilitate the purchase or sale of cryptocurrencies, but instead, clients can trade contracts based on some of the top cryptocurrencies and profit from price fluctuations. This a relatively new trend, since the crypto derivatives market is still in its development phase. However, since an increasing number of people want to join the crypto world, but at the same time they want to avoid traditional exchange platforms, companies like MarketsPilot had shown up.

Trading Software
Access to the cryptocurrency markets is ensured via the SIRIX platform, a proprietary software solution developed by MarketsPilot, available in four different versions: web-based, Windows, Android, and iOS. This means clients are able to get access to their accounts at any point in time, from any type of device. The platform had been built in order to facilitate trading on the go and it's easy to install and use.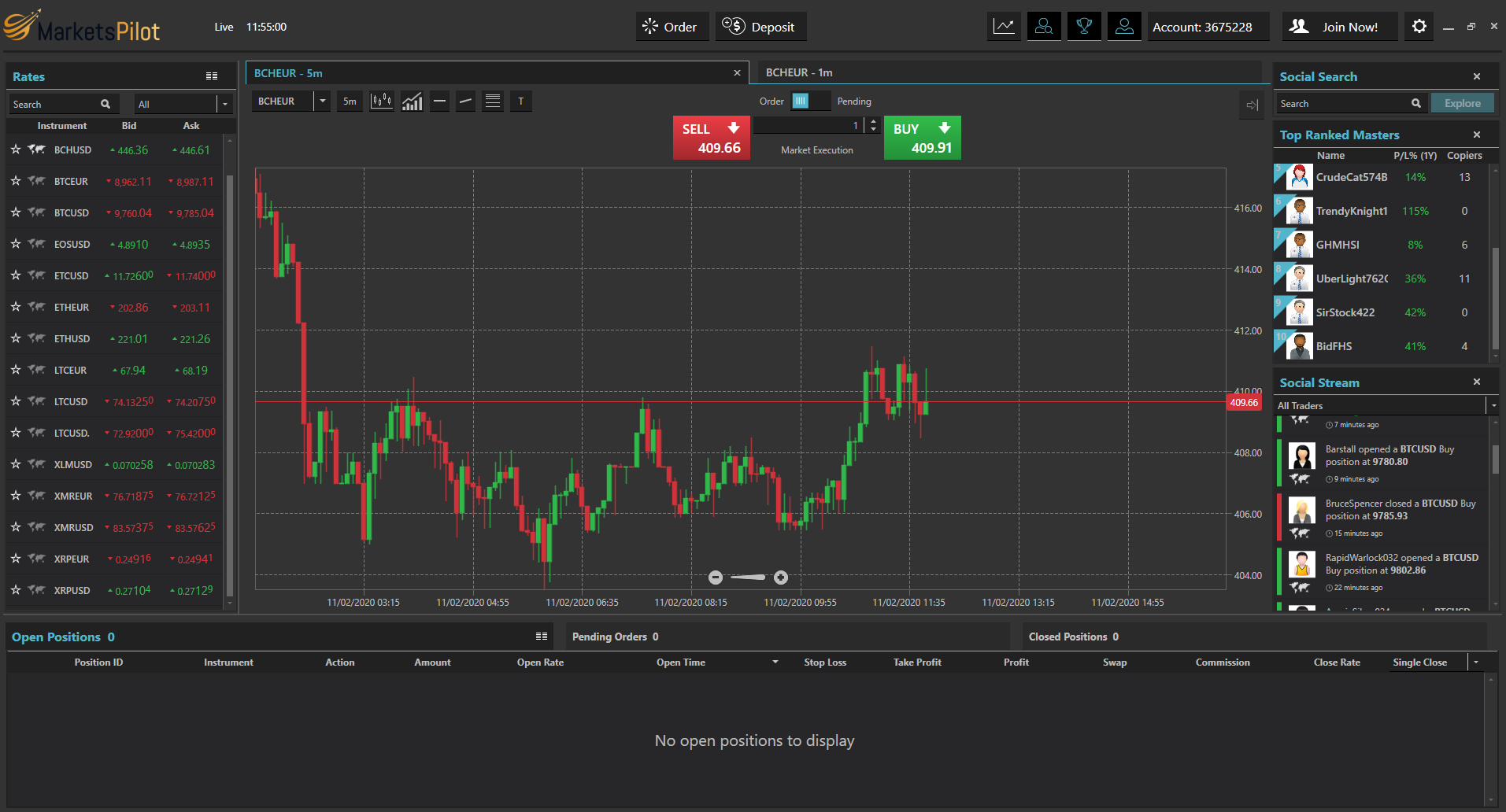 Most of the trading tools integrated into SIRIX are the same as with any other trading popular. It has multiple chart types and multiple time frames, plenty of price indicators and drawing tools. In addition, clients have the ability to perform a larger number of tasks related to their account management, including making deposits directly from the platform.
In order to help traders who are still in their early stages, MarketsPilot is a huge supporter of social trading. On the right side of the platform, clients can see the top experts and their P/L for the past year. Below, there is a window showing each market action taken by these experts. Those who simply want to copy trades made by professionals are able to do that via SIRIX.
Cryptocurrency Trading
There are currently 16 different fiat cryptocurrency pairs available for trading via the MarketsPilot platform. The company covers fiat pairs denominated in US Dollars and Euro for Bitcoin, Bitcoin Cash, EOS, Ether, Ethereum Classic, Litecoin, Lumens, Monero, and Ripple. Clients working with the company will be able to use leverage up to 1:200 or 1:500, depending on the account type they have. We must also mention variable spreads and overnight swaps, as the main trading costs.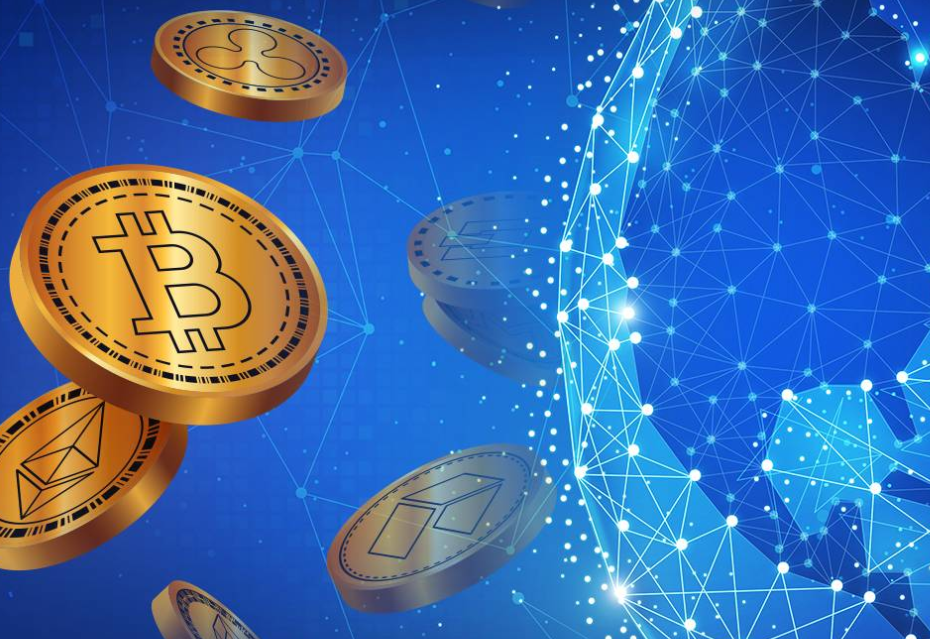 When it comes to deposits, clients can use a credit/debit card, WebMoney, or make deposits in Bitcoin. The minimum deposit is the equivalent of $250.
Accounts
There are multiple options when it comes to account types, although we must mention that in order to open a basic account, a potential client must make an initial deposit of $1,000. The account types available at MarketsPilot are:
Student;
Advanced;
Semi-managed;
Fully managed;
Pro;
Expert;
1 million club.
The minimum deposit required increases for each of them, in exchange for a higher number of trading features. Some of the most important are live webinars, automated strategies, weekly reports, in-depth research, and portfolio construction.
Promotions
Based on the information available in the Terms and Conditions, MarketsPilot offers trade compensations for its new and regular clients. However, all clients wanting to benefit from the bonus must understand that there is a minimum trading volume required in order to make withdrawals.
Education
The cryptocurrency market is relatively new and the majority of the people don't have enough knowledge. In order to help more people learn how to trade, MarketsPilot offers several educational features. Live webinars hosted by cryptocurrency experts, weekly reports, in-depth research, and automated strategies are designed to initiate the clients in the world of cryptocurrencies.
Summary
MarketsPilot is yet another company that offers an alternative solution to trade cryptocurrencies without having to hold the underlying assets. As volatility continues to remain elevated, an increasing number of people should become interested in diversifying their portfolio with some cryptocurrency-based contracts.
This article does not necessarily reflect the opinions of the editors or management of EconoTimes.