Lending Valley doesn't buy into the fast money mind-set. For more than a decade now, its CEO has been working with entrepreneurs to achieve two goals:
To help his clients succeed—and lead—in their industries, and
To educate his clients in the art of solid financial management.
With Chad Otar driving Lending Valley to the top of the FinTech arena, it makes sense for him to partner with a major commercial finance expo—one day.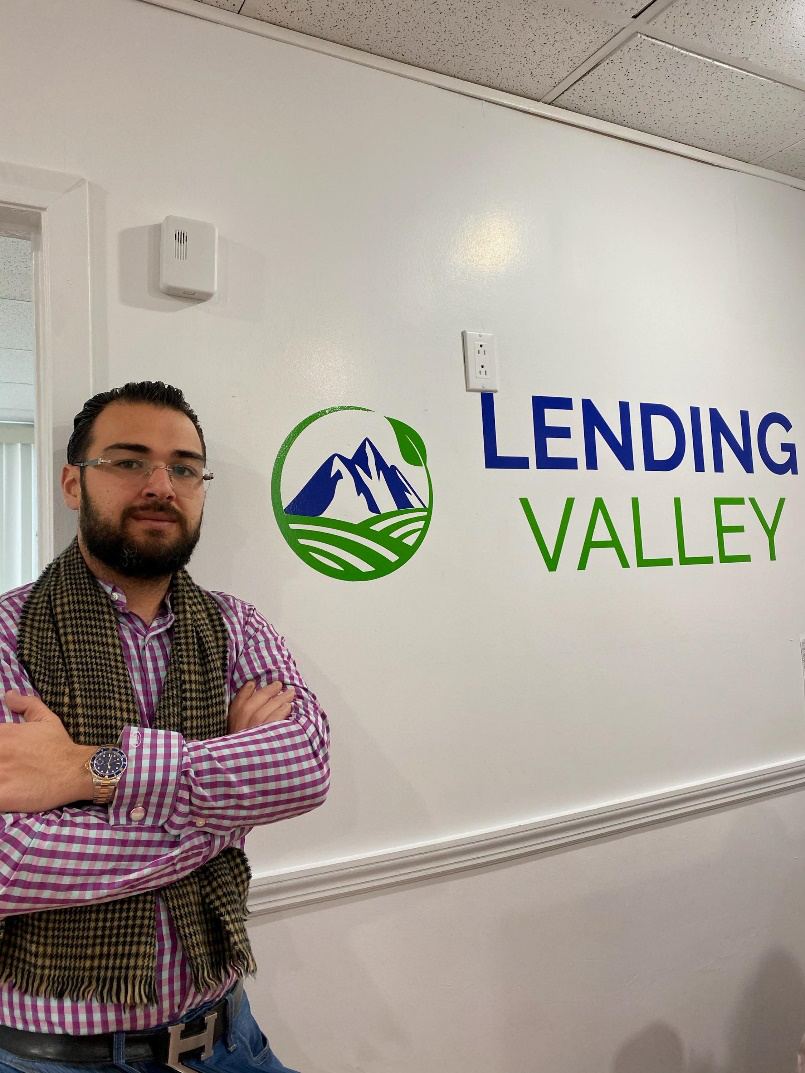 One day isn't good enough for Otar and the Lending Valley team. Less than 12 months after its launch, Lending Valley is officially a proud sponsor of the 2020 Broker Fair—the largest commercial finance brokers summit in the U.S.
Succeeding in your industry takes authenticity, high performance, and the delivery of a value product or service—consistently. Strong financial education stems from idea sharing and a way to communicate with your industry's thought leaders. Otar instantly recognized this partnership with Broker Fair as a way to get those thought leaders in one place, starting conversations to improve the Finance game and push the high performers even further. The conversations that stem from these forums help Lending Valley's people keep their finger on the pulse of Finance in the U.S.—which benefits our clients.
Lending Valley are excited to sponsor one of the biggest networking opportunities in the country, alongside industry giants like Rapid Finance, National Funding, and Funding Metrics.
Broker Fair 2020 is an ideal platform for brokers to inspire, educate, and create connections within the industry. The brightest minds in the Finance industry can learn to perform better, create new funding sources, and push the boundaries of client expectation.
About Lending Valley
Finance innovator and Lending Valley CEO Chad Otar is driving the startup to achieve more than just high performing funding for thousands of clients.
His people provide education in the Finance arena, broadening financial literacy for thousands of Americans across the country. Lending Valley educates on what to look for in funding, and breaks down the fancy jargon that gets people lost. This leader in the funding field is about open communication, clear funding options, and transparent fees—in very little time. A core principle of the Lending Valley strategy is leveraging their proprietary in-house algorithm to secure capital for their clients fast—often within 24 hours.
As the premier funding platform for startups and small businesses, Lending Valley have sourced upwards of millions in financing for their clients so far. Their commitment to sourcing the best working capital for their clients' needs means that even with less-than-perfect credit, no credit, and zero collateral, entrepreneurs no longer need to risk their reputation on sub-par funding choices.
Since the company's market debut in June 2019, Lending Valley has made its way to the forefront of the finance industry. By leveraging a stellar network of referral partners—including VPs and CPAs with major firms—Lending Valley has pulled its way ahead of the competition. The Lending Valley family deliver for a wide range of businesses—young startups to multi-generational legacies—with the same level of quality and passion.
The name sounds familiar, right? Lending Valley has been seen on:
Wired—The New York Times—Inc.—Fast Company—Forbes
About Chad Otar
Lending Valley's founder and CEO knew exactly what he wanted to achieve when he broke away from his last successful startup venture.
"Our goal is to help merchants' businesses, not hurt them. We're making it easy to obtain the capital they need to get to the next step of their business venture."
– Chad Otar
Otar envisioned a platform where startups and SMEs could source quality funding from an engaged marketplace.
The top priority for his Lending Valley vision was a strong micro finance sector, where industry disruptors and innovators could partner with alternative funding sources. When his clients needed short-notice working capital within the $1,500 to $150,000 range—he wanted to find it for them quickly.
Speed wasn't the only factor, though. Through previous ventures, Otar knew that he needed to offer flexibility and responsive service, too. Offering variable repayment structures placed the Lending Valley startup firmly ahead of the competition in very little time.
That wasn't enough for Otar. Pushing the boundaries out, he committed to one more challenge—to make quality funding available to business owners with poor credit, no credit, or no collateral. At the time, it seemed an impossible task.
Not for Otar. His understanding of the funding game helped him to crush the final hurdle.
"Our mission is to provide small to mid-sized business with the best funding solutions throughout their life-cycle, and in a flexible, transparent environment."
- Chad Otar
Chad Otar's history had a major influence on where the CEO is taking his life. At a young age, Otar faced down cancer—and lived to tell about it. As he made his uphill trek towards recovery, he knew he wanted to help other people to improve their lives.
He followed the college route before discovering merchant cash advances. He took on a role as a sales agent in FinTech, and that's all it took. He had uncovered a love for the Finance industry, and one that could help him educate people in pretty life-changing ways.
Financial literacy is that life-changer. This is how Otar and his team of Lending Valley experts are helping business owners across the country unlock their potential and find success.
Otar is a regular contributor for the Forbes Financial Council, and when he manages to create some downtime, he spends it with family and friends, scuba diving, travelling, and staying connected to his community.
About Broker Fair
What?
Where?
NYC
When?
Preshow Reception May 17, 2020—Industry Kitchen
May 18, 2020—Convene at Brookfield Place
New York City is the Finance hub of the U.S. and the #1 location choice to host hundreds of commercial loan brokers from around the country. The Finance world will gather in the heart of Manhattan's financial district in Brookfield Place, at the innovative Convene conference center.
Spend the day brainstorming new ideas, getting inspired by industry-leading keynote speakers, and hearing tech talks that take your Finance game to the next level. Breakouts, thought workshops, and a networking reception round out a stellar industry opportunity.
This article does not necessarily reflect the opinions of the editors or management of EconoTimes.