The largest rural incubator-accelerator of its kind, UNIQORN is making waves in southwestern France as it plans to provide space for and house post-proof-of-concept startups in the historical buildings of Sarlat-la-Canéda. With an intention to disrupt the landscape of tech investments, the team heads to Istanbul, Turkey to attend the World Business Angels Investment Forum.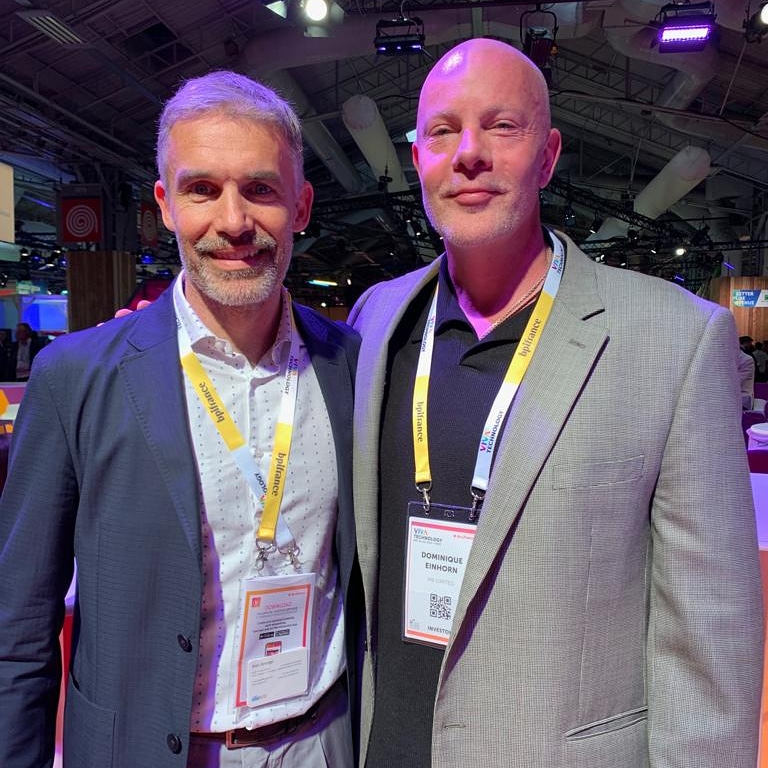 When people talk about living in the French countryside, images of idyllic sceneries come to mind—from winemaking in Burgundy to cobblestone streets in Alsace, from old chateaux of Loire Valley to the coastline of Normandy. Located in Western Europe and sharing borders with Spain, Italy, Germany, among others, France is the third-largest country in the continent behind Russia and Ukraine. It has around 67 million residents and is considered to be the most popular tourist destination in the world.
France is also one of the oldest countries, and its global influence in economics, politics, science, and most of all, culture, cannot be overstated. Its heritage of literature, cinema, fine arts, and cuisine have long ago been recognized as a pillar in Western civilization.
Although more than two million people live in the capital, there is more to explore beyond the famous landmarks of Paris. Breathtaking towns and villages surround the cityscape. France is more rural than most would imagine—the region of Dordogne, for example, has bustling tourism that would rival the magnetic pull of Lyon, Marseille, or Bordeaux.
Rural entrepreneurship
It would be easy to discount the growth of rural areas in the face of rapidly developing urban districts, but those who live and work outside the cities have been invested towards the expansion and profitability of their villages for many years now. Entrepreneurship, especially one that is rooted in localization of services, has well-suited various communities who make concerted efforts towards the growth of their local economies.
It is exactly this frame of mind that led to incubator-accelerator UNIQORN opening its doors in the town of Sarlat-la-Canéda. Famous for its foie gras and medieval castles, the commune is a renowned holiday spot and Hollywood filming location. It is also the perfect backdrop to attract tech startups and venture capitalists around the world looking for a respite from the crowded and stressful atmosphere of the metropolis.
Founder Dom Einhorn, a Franco-American businessman who spent two decades building successful startups, believes in the significance that rural living can bring to one's career. "We started UNIQORN to provide a solution to a lingering problem," he says. "More and more leading technology entrepreneurs are incapable of finding the right work-life balance as a result of living and working in congested cities where traffic, noise and pollution—not to mention sky-high office and apartment rents—are creating extremely stressful conditions for the startup entrepreneur."
With UNIQORN setting up premium coworking spaces in historic buildings, Einhorn, along with his Co-founder and military prep school friend, Jean Vignon, want to provide a place where startups can thrive while at the same time bring in additional revenue to the region.
The impact of regionalization
UNIQORN's approach to business incubation is notable in that it takes into account the strengths of its rural environment. Making use of Sarlat-la-Canéda's compact (though not inconsequential) network of markets and providers will enable fledgling companies to grow. In return, they can provide access to specialized knowledge and services.
As an incubator-accelerator, UNIQORN also has the capability and expertise to generate community and stakeholder support, making them aware of how tech startups can contribute to the innovation ecosystem of Sarlat. In truth, residents will play as much significant a role in the company's success, as they can distinguish and recommend potential clients and partners.
At the core of UNIQORN's ambitions are values essential to any incubation program: market focus and mindfulness in terms of operations and finances. "We take a very active role when it comes to maximizing the success rate of our startups", says Einhorn. "Great teams are made of specialists, not generalists. As team leaders, we are essentially building puzzles and can ill afford missing pieces, let alone gaping holes. Therefore, we often go way beyond our call of duty to ensure that our baby unicorns are well taken care of."
Working and living in rural France
The quiet and unpretentious life outside the city is something a lot of people strive for but rarely achieve. In rural France, an appreciation for a relatively slower pace in terms of work and career is much-coveted, for it brings with it a work-life balance that almost seems insurmountable when one lives in megacities.
Indeed, country living has a lot to offer—the proximity to nature provides peace and quiet, and the pleasure of having access to world-class cuisine, technology, and healthcare cannot be denied.
For UNIQORN and its seasoned team, Sarlat is a place that can nurture the soul in as much as it can be a wellspring of talent and a backdrop for exciting ventures. As French President Emmanuel Macron once said: "We're not isolated from the world. The world knocks on our door."
Incubator-accelerators are vital to entrepreneurs
Per the United Nation University World for Development Economic Research, one of the factors to a nation's happiness is entrepreneurship, since it provides employment and economic maturity—both of which are vital to an advanced society.
Incubator-accelerators, in particular, have the experience and proficiency to produce new entrepreneurs and incite enthusiasm for progress. UNIQORN's desire to support new businesses in its innovation phase will surely enable startups to do more. By assisting young startups from incubation to execution, UNIQORN can increase confidence and provide assistance in terms of funding and angel investments.
Potential movers-and-shakers can also look forward to a complete ecosystem for success, as incubator-accelerators have access to generous fiscal incentives, not to mention legal and governmental assistance.
Angel investing goes global
With that in mind, Einhorn and his team have set their eyes on flying to Istanbul, Turkey to attend the 2020 World Business Angels Investment Forum on February 17-18. Having previously managed client budgets exceeding $3 billion and generating affiliate sales worth over $500 million, UNIQORN is well-equipped to enter the arena of angel investing, which will surely bolster any business it will take under its wings.
The World Business Angels Investment Forum is the ideal setting for the strong delegation, consisting of CEO Dom Einhorn and co-founder Jean Vignon, also the incubator's CFO, as well as Director of Health Tech Dr. Mia Nguyen and Vice President of Growth Paul Bumb. From startup to scaleup, the Forum will be a welcome place to discuss ideas on how to finance businesses and generate jobs. Team UNIQORN looks forward to meeting like-minded investors, investment funds as well as startups, incubators and accelerators to discuss possible synergies and strategic relationships.
This article does not necessarily reflect the opinions of the editors or management of EconoTimes.