No butts – it's time to help people with mental health conditions quit smoking
Nov 08, 2018 17:23 pm UTC| Insights & Views Health
Australians with mental health conditions are more than twice as likely to be smokers as the general population. About 22% of people with a mental health condition smoke daily compared to a national rate under 13%. And the...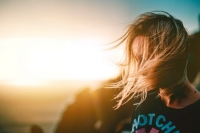 Stroke, cancer and other chronic diseases more likely for those with poor mental health
Aug 08, 2018 12:08 pm UTC| Insights & Views Health
Four million Australians, including our friends, family members, co-workers and neighbours, are living with mental health conditions, including anxiety and depression. A new report out today from the Australian Health...