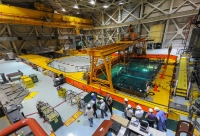 How will the federal government protect nuclear safety in an anti-regulatory climate?
Apr 18, 2017 05:56 am UTC| Insights & Views Politics
The Trump administration and congressional Republicans have undertaken a wide-ranging effort to shrink the federal governments regulatory footprint. Much attention has focused on high-profile targets, such as the...