Ant Group: Jack Ma's biggest market debut suspended amid fears over regulation
Nov 08, 2020 11:24 am UTC| Investing
In a surprise last minute decision, the flagship stock exchange listing of Ant Group was suspended by regulators in China and Hong Kong. The Chinese tech giant, backed by Alibaba billionaire Jack Ma, was to be the biggest...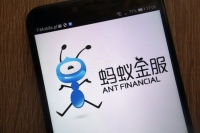 Ant Group: why America is missing out on the biggest IPO in history
Sep 02, 2020 13:21 pm UTC| Investing
The US capital markets are being shunned by the largest initial public offering in history. This is an indirect result of the recent China-baiting by US politicians, led by Donald Trump. Ant Groups US$200 billion (168...