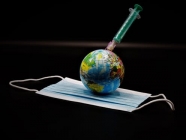 COVID-19 drug and vaccine patents are putting profit before people
Nov 08, 2020 10:52 am UTC| Health
Since the birth of the World Trade Organization (WTO) in 1995, most member states have had to abide by the Agreement on Trade Related Intellectual Property Rights (TRIPS), which protects patents and copyrights including...
Coronavirus: Fear of a pandemic, or a pandemic of fear?
Feb 03, 2020 12:24 pm UTC| Insights & Views Health
The coronavirus outbreak in China raises important questions about how well governments manage the latest pathogens to jump the species barrier and infect humans. The virus known as 2019-nCoV has now been diagnosed in...