Scottish National Investment Bank looks hardwired for failure – here's why
Feb 16, 2020 09:00 am UTC| Insights & Views Economy
Scotland is a step closer to launching the UKs first national investment bank after the Scottish parliament passed plans to create this new source of funding for Scottish businesses. The bank, due to open in late 2020, is...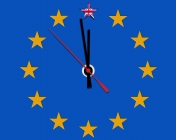 More than a million UK small businesses see Brexit as major obstacle to success
Apr 01, 2019 17:04 pm UTC| Insights & Views Business
When it comes to how Brexit will affect business, much of the debate in the UK has focused on large firms, particularly international ones such as Honda and Nissan. The CBI, which mainly represents big business, has been...