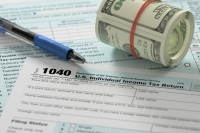 Why can't the IRS just send Americans a refund – or a bill?
Mar 22, 2021 12:46 pm UTC| Economy
The Internal Revenue Service has postponed the April 15 tax filing deadline to May 17. If taxpayers need even more time to file federal returns, the agency added, they can request an extension until Oct. 15. This...