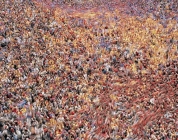 Civilization: The Way We Live Now – powerful, troubling photographs of a crowded planet and uncertain future
Sep 17, 2019 17:21 pm UTC| Insights & Views Life
In 1955, an enormous photographic exhibition, The Family of Man, challenged the world as to what it meant to be human. The curator, Edward Steichen, assembled 503 photographs by 273 photographers from 68 countries, while...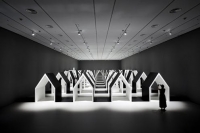 Escher x nendo will surprise, delight and challenge
Dec 04, 2018 16:33 pm UTC| Life
Review: Escher x nendo, National Gallery of Victoria. M. C. Escher (1898-1972) is an artist whose name is synonymous with mathematically challenging, optically intriguing and intellectually perplexing prints. This...