FxWirePro: USD/CAD trades higher on weak crude oil price, good to buy on dips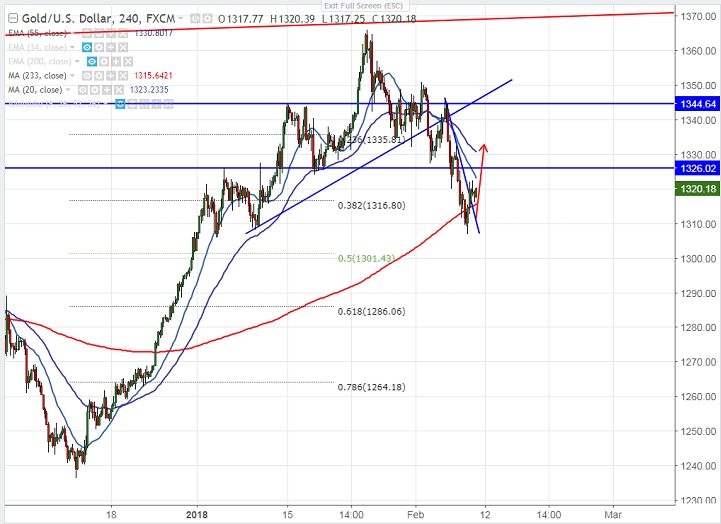 Friday, February 9, 2018 9:31 AM UTC
USD/CAD is consolidating in narrow range after hitting high of 1.26131. The pair jumped almost 360 pips form the low of 1.22472. The jump in prices was mainly due to rise in US 10 year bond yields and declining crude oil prices. It is currently trading around 1.26068.

US 10 year bond yield once again sparked till 2.88% and hits a 4- year high. The reason for rise in yields is due to increase in inflation and that will increase chance of rising interest rates by Fed.

Oil prices declined almost $7 for the month of Feb and hits one month low on declining US stock market. US Dow jones has shown a huge sell-off almost more than 1000 points. The increase in US crude production also supporting price decline. It surpasses 10 million barrels hits high of h of 10.25 million barrels per day. The commodity hits low of $61.31 and is currently trading around $61.63.

On the higher side, major resistance is around 1.2600 and any break above will take the pair till 1.2660/1.2700.

The near term support is around 1.2535 (55- day EMA) and any break below will take the pair till 1.2500/1.2435.
It is good to buy on dips around 1.2575-80 with SL around 1.2535 for the TP of 1.2660/1.2700.